Vampyr Will Come To Nintendo Switch
Vampyr is coming to the Nintendo Switch, Focus Home Interactive confirmed in an investors call.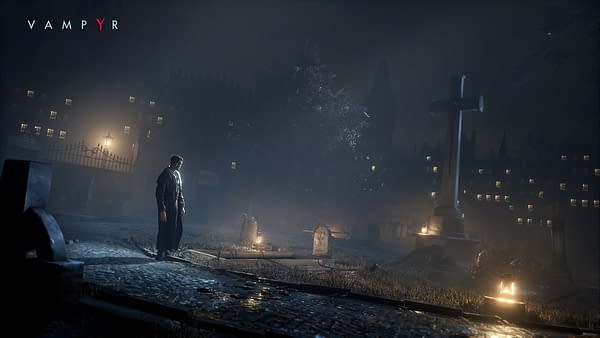 Vampyr remains one of my favourite games of the year. It's rough and is certainly a B-game, but the ideas and world it wields in its favour is wonderful. I really think people are sleeping on it, and if you haven't had a chance to pick it up, you should. The central mystery and the NPCs all remain compelling, propped up by the oxymoronic nature of playing as a vampire doctor.
Vampyr is set to come to a brand new audience soon too. During a quarterly investors report (via ResetEra), publisher Focus Home Interactive revealed that the game was a success across PC, PlayStation 4 and Xbox One. However, it added that Vampyr is getting a Nintendo Switch version sometime in the future. In their report, Focus said:
After the game's impressive success on PC, Xbox One and PS4, it will be Nintendo Switch's turn to welcome the DontNod title to reach an even wider audience.
More details about the version weren't shared, so we don't quite know when we can expect the game. It looks like we might have to wait for the official reveal for that.
I'll be curious to see just how well Vampyr runs on a Nintendo Switch console. It is an intensive game, so seeing the performance will be key for this port. If it comes together though, then the proposition of playing on the go is an enticing one.