Dead By Daylight's Latest Updates Hit the Public Test Server
If you've been waiting to try out the new horrors that are on the way for Dead By Daylight, Starbreeze Studios have slightly given you your wish as they have loaded a new killer and survivor into the game's Public Test Server for you to try. They are The Clown (seen below) and the acoustic guitar playing Kate Denson. From what footage we've seen of the clown on YouTube that people have loaded online, this is the stuff of nightmares. He operates like Michael Myers does in the game with a knife, so the designers didn't need to do much beyond getting down his tropes and design, as well as his special ability which is to throw a bottle at you (like the Huntress throws axes). Below is a comment from the game's director via their press release about the content on Dead By Daylight turning two years old.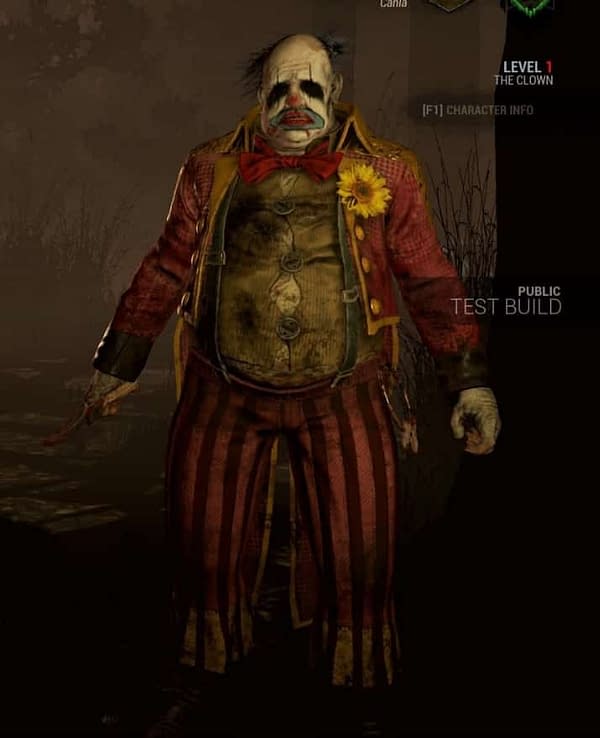 "We can't believe it's already been two years. What's even more incredible is that this was just the beginning. We are committed to making Dead by Daylight bigger and more fun (or terrifying) in the long run. In March, we introduced our new roadmap. We will continue developing new chapters, features and perks for as long as players demand it and will now introduce mid-chapter patches to ensure balancing and proper bug fixing" said Mathieu Côté, Game Director.