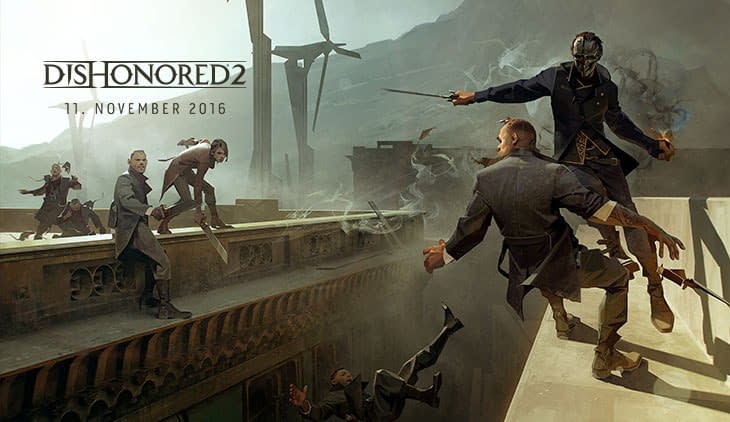 Dishonored had a wonderful voice cast. Chloe Moretz, Susan Sarandon, Lena Heady, Michael Madsen and more jumped into the world of Dunwall during the franchise's first outing. Some of them didn't hang around for very long, granted, but it did act as a sign of intent for the game.
Well, it seems Dishonored 2 isn't going to be any different. It's been announced by GameInformer that Dishonored 2 will also be pulling from a pretty high profile cast. We now know that Vincent D'Onofrio (Daredevil's Kingpin), Rosario Dawson (Daredevil's Claire Temple), Pedro Pascal (Game of Thrones' Oberyn Martell), Robin Lord Taylor (Gotham's Penguin) and Sam Rockwell (Sam Rockwell of Sam Rockwell fame) will all be talent in the game.
Those are all actors I really, really like. They may not be the A-list of the A-list, but all are enjoying really strong turns in the pop culture eye right now. Let's hope they bring it all, because they could really light up the voices of this world.
Enjoyed this article? Share it!