NetherRealm is Working on Removing Mortal Kombat 11's 30fps Cap
According to the latest patch notes for Mortal Kombat 11, NetherRealm Studios is working on raising the 30fps cap during close-up animations, fatalities, and fatal blows. The fix would allow those animations to run at 60fps like the rest of the game. The fix will also affect the entirety of the Krypt mode, which is also capped at 30fps.
From NetherRealm on the Mortal Kombat 11 reddit:
Additionally, on the topic of having the certain parts of the game run with a framerate cap of 30 FPS, we hear you. We're currently working on providing the option to increase the caps in those areas to 60 FPS. We'll have more details soon, stay tuned!
Based on that, it looks like you'll still have to manually select a 60fps frame-rate in your settings menu, but at least you'll have the option.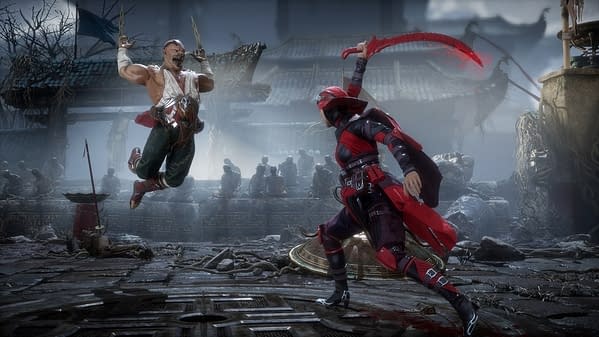 NetherRealm will be releasing more information on the Mortal Kombat 11 frame-rate fix "soon."
The rest of the patch notes include details on various fixes implemented in the game this week, including:
Fixed a major source of desyncs that would occur in Group Battles
Fixed a crash in Group Battles that could occur sometimes when pausing and activating modifiers
Fixed an issue that would prevent calling another player for help in a Tag Battle/Group Battle while using the keyboard
NVIDIA Highlights and NVIDIA Ansel are now available to all players with compatible NVIDIA GPUs. NVIDIA Highlights automatically captures key moments, ensuring that your best gaming moments are automatically saved. NVIDIA Ansel is a powerful photo mode that lets you take professional-grade photographs of your games.
Fixed an issue that could cause players to die twice in a row when failing a puzzle in the Krypt
Players will now be prompted to perform a benchmark before starting an online match in Towers of Time
Previously purchased DLC will now be displayed as unavailable in the Store
Several issues with TAA were addressed in a previous patch
Mouse cursor is now displaying correctly while in a menu in the Krypt
Several UI fixes
Several minor mouse/keyboard input fixes
Mortal Kombat 11 is available now on Xbox One, PS4, Nintendo Switch, and PC.