The Council's Complete Season and Episode 5 Coming in December
Focus Home Interactive released some brief details today about the final chapter of The Council and the complete season on the way. Chapter 5, entitled "Checkmate", will be making its way to PC, PS4, and Xbox One on December 4th, along with the Complete Season version for those who haven't been buying the individual episodes and wish to get it as one complete title. No trailer or gameplay footage was released yet, just the simple description below.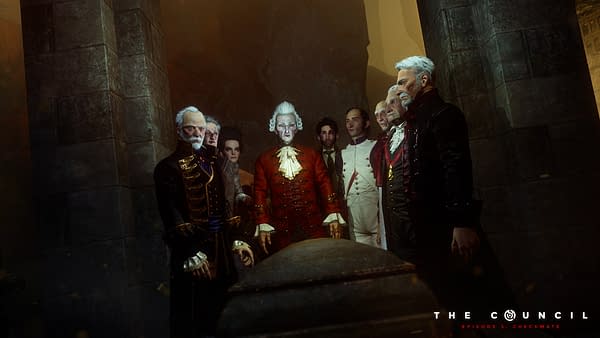 Episode 5: Checkmate brings all your decisions, mistakes, and victories to the forefront as Louis' alliances, enemies, and family come together for a climactic confrontation. Who will win, and can the De Richets survive the Lord Mortimer's island? The Council has already enthralled players and press alike with a deep and captivating story featuring intricate characters and smart writing. The innovative concept pushes the genre beyond its boundaries and allows for meaningful choices with impactful consequences.