Square Enix and Gumi Inc. have opened pre-registration for the next mobile title, War Of The Visions: Final Fantasy Brave Exvius. What is essentially a brand new game, this will serve as a stand-alone adventure, totally different from the main game. You can currently pre-register for iOS and Android here, although it appears iOS has been taken down for the moment as of when we're posting this. Depending on the number of people who pre-register, the game will give everyone in-game rewards from 50k to 300k users. Which includes Y'shtola in her FF14 Shadowbringers attire. Here's a little more info on the game in general, along with the announcement trailer. And check out that amazing artwork!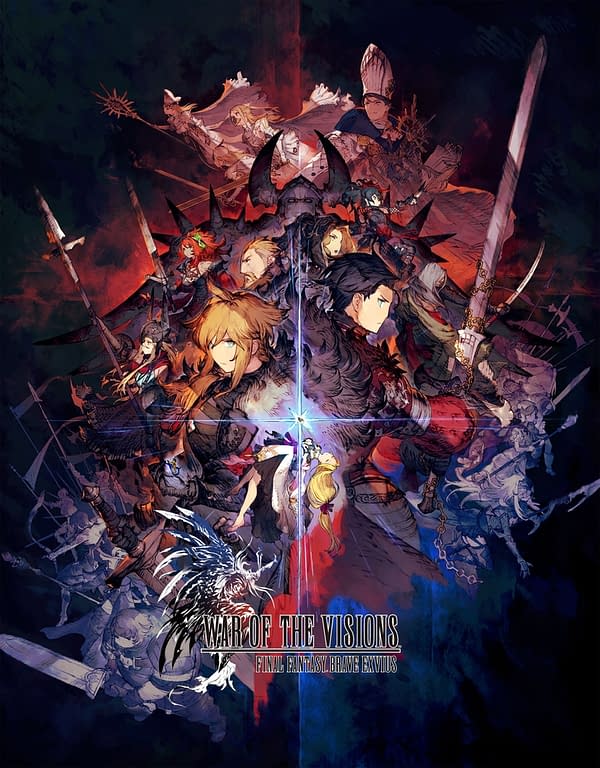 War Of The Visions: Final Fantasy Brave Exvius is a standalone gaming experience that draws inspiration from classic Square Enix tactical RPGs. Set in the Final Fantasy Brave Exvius universe, the action unfolds on Ardra, a continent on the brink of war as individual nations struggle for dominance. Players will follow the stories of twin princes Mont and Sterne from the kingdom of Leonis, which possesses the power of visions, and Machérie, the beautiful Steel Maiden of Hourne. As they progress, players will need to navigate a variety of battlefields, strategize their attacks against enemy forces and summon powerful Espers to help turn the tide of war.
Enjoyed this article? Share it!