"Warhammer: Chaos & Conquest" Launches On PC With A New Trailer
Tilting Point, along with Games Workshop and Hunted Cow, has officially released Warhammer: Chaos & Conquest onto PC today. Originally released as a mobile title, the game did so well that they decided to bring it to PC players. Which you can download the game for free on Steam and the Microsoft Store. Along with it comes a brand new launch trailer we have for you below. Along with details about the game for those of you who have been playing on mobile and wish to continue your game on PC.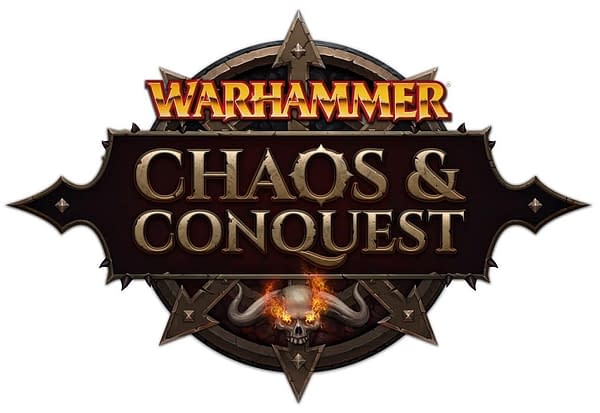 Starting today, PC players can become a Chaos Lord and conquer the Empire of Man by raising terrifying warbands that they can bolster with mighty Daemons and Warriors of Chaos. Players can coordinate the conquest of landmarks important to the Empire and share the spoils of war. Chaos Lords always look out for themselves, and players can choose to lay siege to each other in an effort to undermine others' plans of conquest. Warhammer: Chaos & Conquest allows up to 50 players to defend and support each other, whether on a PC or mobile devices, in PvE battles and PvP combat.

Since Warhammer: Chaos & Conquest released on mobile in May 2019, Hunted Cow has updated the game monthly with new content – including limited time events, new Chaos Warlords to collect, and a loyalty system. They will continue to release monthly updates to the game with new Warlords, events, and other content for longtime players.

Similar to the mobile game, the PC version features fan-favorite Warhammer Fantasy locations for players to pillage, including the Chaos Wastes, Norsca, Troll Country and the Empire of Man. Players pledge themselves to the Chaos Gods (Khorne, Nurgle, Tzeentch, and Slaanesh) by building temples and crushing foes with classic Warhammer units: Marauders, Forsaken and Chaos Warriors.