Apparently, there are two different kinds of players on Fortnite right now: those who like Dusty Divot and what it brings to the game, and those who hate it and the giant crater that Epic Games threw into the map. For those who don't like it, there is a simple solution that a lot of people probably didn't think of or want to try considering the nature of the game, and that's to fill the hole up. Granted, you can't really do that with the way the game is built, but you can do the next best thing: cover it up!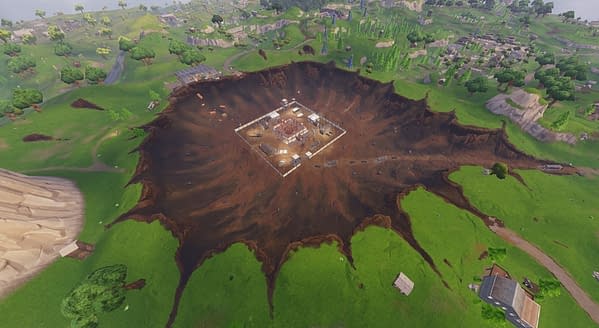 The video below that was released a couple days ago from Muselk shows him and his friends doing their best to cover up the entire divot with materials from the game and a little help from whoever took the time not to shoot them to contribute. And you know what? They actually did it. Yeah, we know, if you love the game, you're probably not going to be excited over this as it's not the most thrilling action-packed video out there, but it is pretty funny that a few people would band together to basically cover a hole in the ground in the middle of a match. Enjoy!
Enjoyed this article? Share it!