Watch Dogs: Legion Receives New PvE Mode In Latest Update
Ubisoft released a new update for Watch Dogs: Legion this week in which players will now have a new problem to deal with… zombies. Yeah, we couldn't really believe it either until we saw it, as a game built around the premise of hacking now has a zombie mode. The new PvE mode will have you going up against the undead who are roaming the streets of a future London in chaos as there are more pressing things than keeping the general public under their thumb. We have more info and screenshots of it below as the update is totally free to download.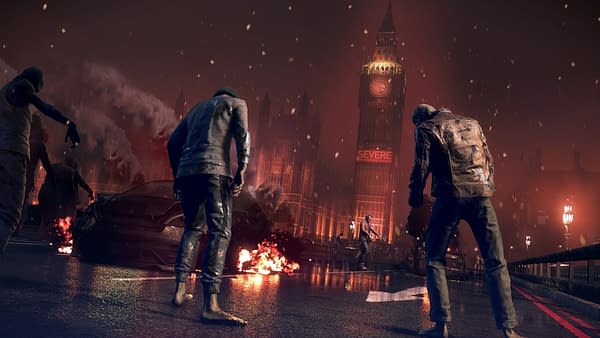 Title Update 4.5 features Watch Dogs: Legion of the Dead, a brand-new online PvE mode currently in Alpha phase on PC. Watch Dogs: Legion of the Dead delivers a rogue-lite experience where players will have to "Survive-as-Anyone" against the looming threat of the undead and hostile living roaming the re-imagined fallen city of London. In solo or up to four friends in co-op, players will need to strategize on how to reach the extraction point for each run and gather as many supplies as possible along the way. Players can use abilities such as the Bee Swarm to decimate enemies, the AR Cloak to escape threats, and a Combat Spider-Bot equipped with a turret for protection. The update also includes other free content across single-player campaign and online modes:

Watch Dogs: Legion Online Mode

Tactical Op 2: Project Omni is an intense and challenging mission which will require players to strategize with their team of four to infiltrate a secret project to find out why Londoners' Optik devices are negatively affecting their brains.

Single-Player Campaign & Online Modes

A free download of everyone's favorite gran, Helen (available June 15).

60 FPS on new-gen consoles via Performance Mode.

Cross-gen play.
New Free Reward Track, with outfits, weapon skins, and more.