We Review The Bluetooth Enabled Rubik's Cube GoCube
One of the more interesting items to come across our desk in a while was the GoCube, which is basically an electronic version of a Rubik's Cube. When you first look at it, the idea that immediately pops into most people's minds is "oh, it's a cube that lights up", but it's actually much more than that. We got a chance to try this little device out after being sent one to review, and this is what we thought of it.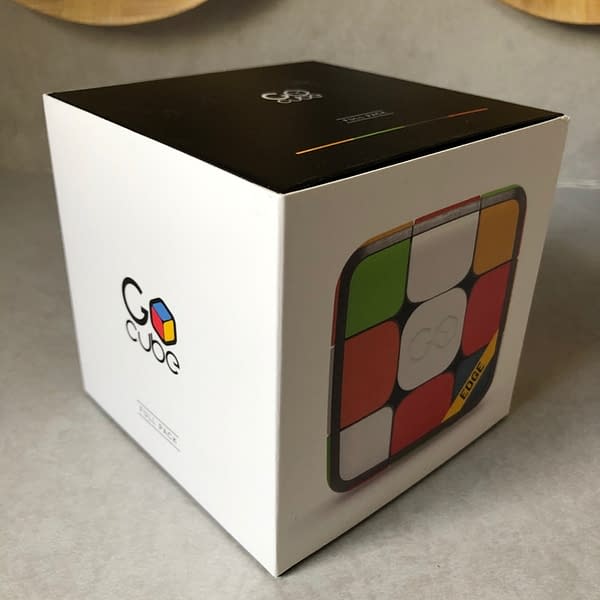 So first and foremost, no, this is not just a Rubik's Cube that lights up. Those do exist both as a glow-in-the-dark toy and as decoration, but this is far different. This is actually an interactive cube that works with a mobile app that teaches you how the cube works in the first place and incorporates several games for you to play using its functions. The design is pretty simple as it mimics a regular cube with all six standard colors, only this one has rounded edges to the sides which show more of how it works when you take it apart. (We don't recommend this, but we know people will do it anyway, same as how cheaters will peel off the stickers of the colors.) The unit comes with a clear display case to hold the cube and a USB charging port that connects into it, which charges the cube from the back.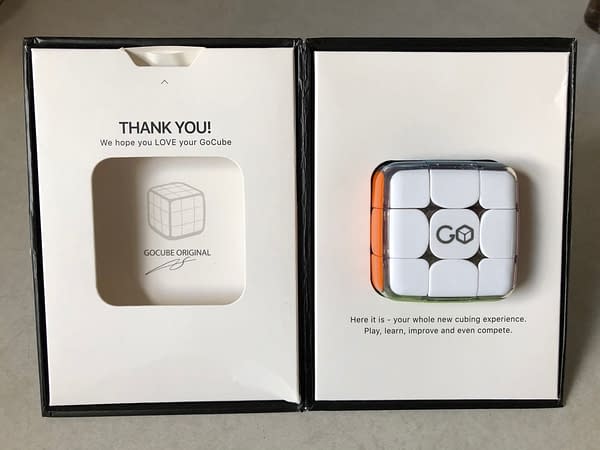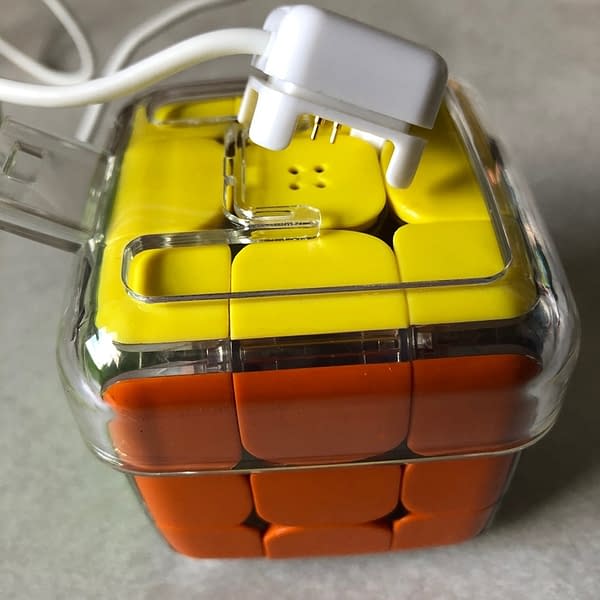 The GoCube app, which goes by the same name, can be found on both iTunes and the Google Play store for free. As you can see from the photos below, the app is designed to work as a game that both shows you how to use a Rubix's Cube, as well as how to interact with this specially designed one. Depending on the game that you get, you're given several challenges which range from solving a puzzle to rearranging the colors to fit a pattern, to following a specific pattern to make new shapes on the cube. The GoCube is touch-sensitive, which allows you to use an option called the Cubeysizer that acts like a synthesizer for you to play music on it using specific patterns and colors. You can also race and set records against people for solving the cube the fastest. All of these are designed to tease the brain and make the cube a little more fun and interactive compared to ju7st doing the standard version.
The GoCube is actually pretty cool and worth checking out if you're into puzzle games. At first, when we tried it out, it didn't feel like the kind of game we'd get into. Especially when, for the average gamer, messing with a Rubik's Cube takes some skill and concentration that you either get or you don't. But as time went on and we learned how to make it work and the games provided challenges, it really became a fun toy. This is the kind of thing that makes math, puzzles, hand-eye coordination, and more really fun while giving you a mental workout. That all being said, it sells for $70, which is a pretty price for an electronic teaching toy. However, considering there are Bluetooth toys out there that do far less that cost $100, this actually feels like a little bit more of a sound investment.