Just when we thought the weekend wasn't going to bring anything spectacular to our door, we got a knock from the mailman who dropped off the latest Loot Tees package from Loot Crate for us to check out. This month, keeping with the Deadpool theme we saw in the Loot Crate DX, we get a Deadpool t-shirt. This is a pretty cool design as they have taken what appears to be one of the panels from a comic in the series and surrounded it with scorch marks to make it look like he shot a hole through the shirt and into the reality he sees when he breaks the fourth wall. It's basically a print, there's no special inking or design works that have gone into this design, so what you see doesn't really have a lot of imperfections or special choices made about it.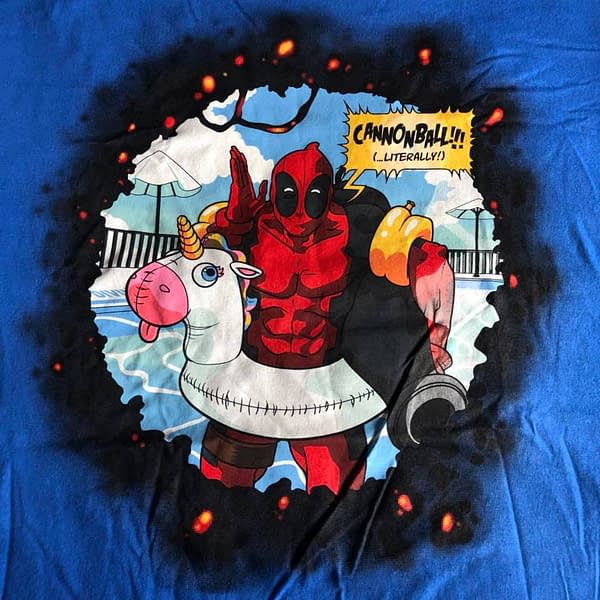 If you're a Deadpool fan, you'll seriously dig this month's short as it feels like the kind of gear you could be wearing around at Memorial Day gatherings and other summer events. Having it on a blue background was a nice touch so you're not wearing all black in the middle of the day. But we can also understand if some people don't dig it. We're happy with it ourselves, and we look forward to the next Loot Tees shipment coming our way in June.
Enjoyed this article? Share it!