What's in the Box?! – Loot Tees – October 2018
The latest subscription box from Loot Tees came in just under the wire, as Loot Crate shipped our October t-shirt to us on Halloween. This time around we got ourselves a rather interesting find as they sent us a green shirt for Jumanji. To be more specific, it's for the 1995 film starring Robin Williams, not the most recent one with The Rock. What we have here is a design of all four game tokens used on the board. The crocodile, the monkey, the rhino, and the elephant. Along with what looks like a game board covered in vines behind them. This is an amazing looking design with various shades of green adding to the look. I'm not too much of a fan of the slight fading to make it look like an older t-shirt, because this design was never used for anything promotional. Not even the board game they made based on the film in the late '90s.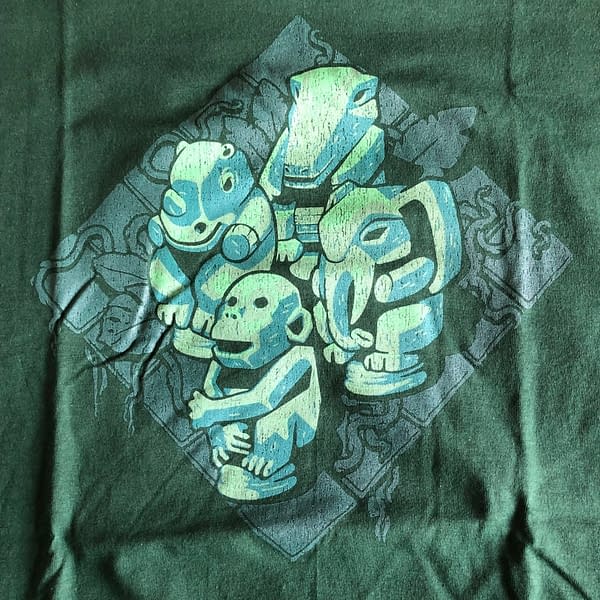 Overall, this is an awesome t-shirt and an awesome get for people who loved the movie growing up. Even if you don't like the film, the idea of the board game still conjures up ideas in people's minds. This is one of the best t-shirts we've seen from the subscription this year, and a reason we recommend getting it if you're looking for new shirts. We're really looking forward to November's shirt.