Winter Survival: Prologue Announced For Steam Next Fest
Winter Survival: Prologue will be released during Steam Next Fest, giving players a chance to try the game out before the main game is out.
---
Developer DRAGO Entertainment and publisher Movie Games revealed Winter Survival: Prologue is coming to Steam Next Fest in February. The prologue version is designed to basically be a free demo of the game that will give you a sense of what lies in store for you, as the game will have you as a stranded hiker trying to survive in the elements after a nasty fall. The demo will go live on February 6th, but before that, here's some added info and a trailer to give you an idea of what to expect.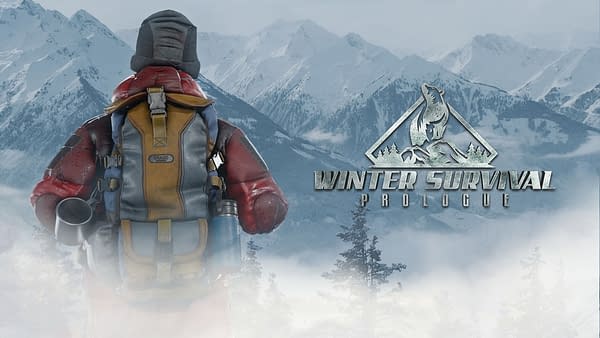 "Fend for survival after a hike on Mount Washington goes dire. Winter Survivor: Prologue serves as an introduction to the challenges of the upcoming survival game. Gather resources, craft tools, and avoid deadly predators like vicious packs of wolves and an awe-inspiring bear. Search for shelter, stay warm by campfires, and trap small game for a much-needed meal. Battle the elements and struggle to stay level-headed, as overexertion comes with the steep cost of sanity-draining nightmares and strange visions."
"What was supposed to be a nice winter hike in the Mount Washington State Park with friends, turned into a dire situation. You are left alone to fight for your survival. With only marginal supplies you have to fight off of the cold, the wildlife and your own state of mind while finding your way to an abandoned ranger station in hope to be able to call for help. While you haven't suffered any injuries during the fall, you lost your backpack and hence most of your gear and supplies. You will need to find shelter, find some food and rest. Then it's about making your way to an old ranger station to call for rescue. Sounds easy enough, doesn't it? It is, except for the supplies you are going to need for the trip, the weather, the freezing cold, not to mention the wildlife. All that while also keeping track of your mental state in order to pursue the goal of surviving. To prepare enough to make the trip to the ranger station and to deal with all the surprises along the journey."