The fine folks at Blizzard have decided to add some horror into World of Warcraft's latest expansion, Battle for Azeroth, with a new animated short. There are a lot of things at play in the new expansion and a lot of new factions and old names are coming back into the game. One such name that might send a chill down many a spine is Queen Azshara, who has found herself a new source of power that might be a little too much for her to bare, but she's very willing to take it on in order to save her people and bring them into a new era of prosperity. You can check out the latest World Of Warcraft animated short below.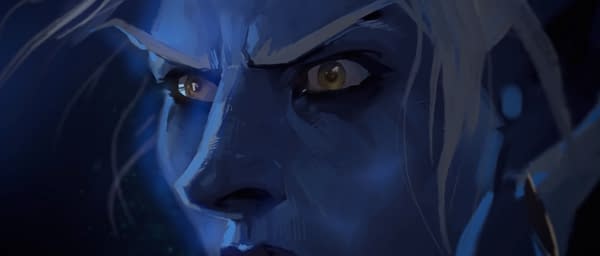 Ten thousand years ago, the lands of Azeroth were torn apart by the Sundering. As the continents cracked open and the ocean rushed in, the Highborne elves and their great queen, Azshara, seemed doomed to a watery grave. But what she found in the deep was not oblivion . . . but opportunity.
Enjoyed this article? Share it!