World Of Warships Brings The Fight Back To The Hot Tub
Things are getting a bit quacky in World Of Warships this week, as Wargaming is bringing back the hot tub battles.
---
Wargaming is bringing back a favorite mode to World Of Warships, as the infamous Hot Tub battlers come back with rubber duckies galore! Update 12.2 brings back a classic ridiculous battle as Trouble in the Hot Tub returns with new duckies in even darker and hotter waters, along with a ton of ships for Early Access and a special anniversary. Not to mention an array of updates and bug fixes for the game. We have the big notes for you below, as the finer details are on their website, with the update going live today.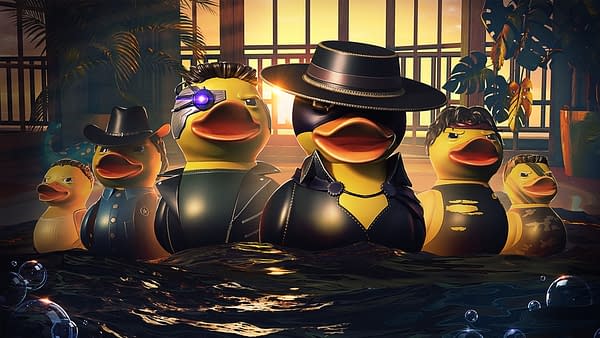 Hot Tub Battles Return To World Of Warships
Trouble in the Hot Tub is here, and with it comes six rubber ducks to choose from! This includes two cruisers, two destroyers and two battleships. But these rubber ducks aren't a run-of-the-mill bath time buddy — they come armed with splashy mines that explode upon contact with enemy ships. To heat things up, each class has a different stylised weapon, from high explosive and armour piercing bubbles to fizzy torpedoes. At the helm of these ships are special duck Commanders, ready to take on an opposing fleet in a nine-on-nine Domination Mode format to win the Trouble in the Hot Tub title. As part of the fun, World Of Warships is also partnering with Placid Plastic Duck Simulator, the ultimate high-tech rubber duck simulation on a collaborative DLC bundle available on Steam from the 23rd of March to 14th of April.
Nine Pan American Cruisers For Early Access
Spanning Tier II-X, nine Pan American cruisers come to Early Access on the 31st of March, the first tech tree of this faction with AP shells that have improved ricochet angles, and combat instructions accessible from Tier VI upwards which will speed up the reload time of consumables. These consumables include the "Specialized Repair Team" starting at Tier VI and "Surveillance Radar" available from Tier VIII. Though this range of ships has weaker armour, they are equipped with good concealment for a stealthy distance attack, and operate best in medium and long distance combat ranges.
Almost all of these ships are available through random and consecutive packs, though Tier VIII cruiser Ignacio Allende waits at the end of the Enhanced Battle Pass. Both Ignacio Allende, the Tier IX Santander and Tier X San Martin also have their own permanent camouflages available, with Mayan Mystery and Muisca Gold respectively.
For all players on Steam, a free DLC featuring the Tier II premium cruiser Almirante Abreu is also up for grabs until the 13th of April.
Epic Games Store Two-Year Anniversary
World Of Warships marks two years in the Epic Games Store! To celebrate the occasion, starting on the 23rd of March new Epic Games Store players can go on an unprecedented Achievement hunt to receive up to $20 in their PayPal accounts. Obtain three different achievements across the four-week event, which range anywhere from winning battles to capturing enemy bases to rack up the value. Other ways that Warships will be celebrating include some hefty discounts on DLC and a Starter Pack: Ishizuchi DLC giveaway, and a combat mission marathon with a special Epic camouflage, patch and background waiting at the end for all players on this platform.
---
---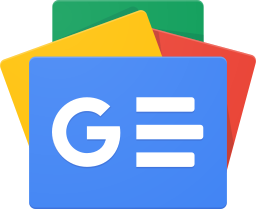 Stay up-to-date and support the site by following Bleeding Cool on Google News today!