Some cool news for Call Of Duty: Mobile fans as the WSOE will be hosting a Creator Challenge tournament for the hit mobile game. Starting on December 15th, several top competitors and influencers will compete for a $30k prize pool, featuring well-known names teaming up for a chance at mobile glory. The competition will include a four-team round-robin format, and will feature Team Deathmatch and Domination game modes. The events on the 15th will include a draft, followed by competitions happening on December 21st and 22nd. Here's some added info on the Call Of Duty: Mobile tourney, which you can watch on Twitch and YouTube.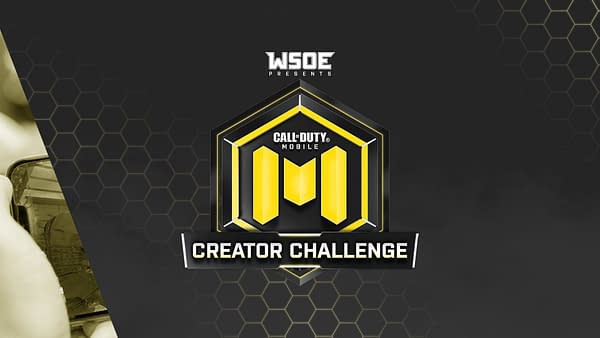 "We are excited to work with Activision to produce a one-of-a-kind show for one of the fastest-growing mobile games in the world," said Jeff Liboon, President at Estars Studios, producer of the multi-genre, multi-game tournament series WSOE. "We're looking forward to combining our passion for mobile esports with our high-quality WSOE production to put on a stellar event."

The draft show will stream live from the PokerGO Studio in Las Vegas on Sunday, Dec. 15 where 20 influencers from each region will be drafted into teams of five. Competition will include a four-team round-robin format featuring Team Deathmatch (TDM) and Domination game modes on Dec. 21 (US and Mexico) and Dec. 22 (Brazil). Notable competitors include Clint "Maven" Evans, Ian "Enable" Wyatt and Anthony "Methodz" Zinni.
Enjoyed this article? Share it!