Would you like to see a proper M-Rated game made specifically for the Nintendo Switch instead of just a port of one already created for other consoles? That's what the developers of Xenoblade Chronicles 2 would like to see, and they're rather keen on making it.
In a recent interview with Ebitsu, game director Koh Kojima and the head of Monolith Soft, Tetsuya Takahashi, expressed an interest in the issue of doing it in Japan with their CERO system and bringing said game to the west. Below is a snippet of their translation conversation. It's a cool idea and would put Nintendo out of the conversation of just focusing on kids a lot, but whether or not it would actually happen… we're betting not for a while.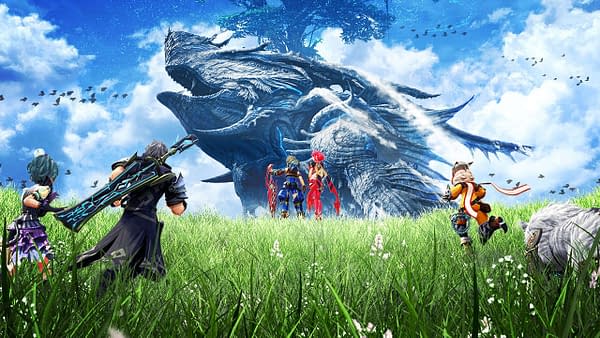 Kojima: We want to keep the numbering for the Xenoblade series going. So… The game before this one was Xenoblade X, and we want to take good care of that too. So we want to get Xenoblade 3 out, but also a 2 for cross (X). But if we keep doing numbered titles, it's gonna get stale, So we want to do something completely original too.

Takahashi: Me personally, I want to do something you'd see on an American cable drama like ABC. Violet and erotic and heavy. Something that there's no way we would be allowed to do it.

Kojima: No, I think we can do it. I think that's fine.

Mitsuda: Sounds good.

Yojō: The CERO…

Kojima: We can just go Z with X.

Takahashi: Completely serious though, I would like to do a Z rated game, and just do whatever the hell I feel like doing.
Enjoyed this article? Share it!