SEGA's Yakuza team has today announced a brand new legal IP going by the work in progress name of Judge Eyes.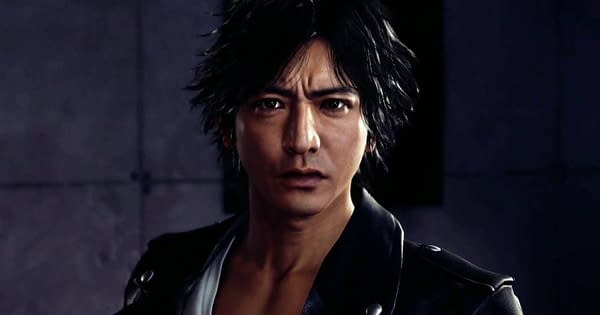 Yakuza really feels like it exploded in the last few years. The series' oddness seems to have finally penetrated the Western market in a bigger way than previously, with the rapid trickle of titles from the series making it ever more popular. That's why there is a natural interest in what its creators are up to next. We now know exactly what that is.
During PlayStation's 'Lineup Tour' today, which is a precursor to Tokyo Games Show, SEGA announced that the developer is working on something called Judge Eyes, though that name is unconfirmed. The game seems less pure action orientated (though, it is in there) and rather has a focus on crime from the other side to the Yakuza coin. You take charge of a lawyer who is dealing in some pretty nasty looking criminal cases, including a particularly nasty murder. It looks quite unique and incredibly dark, certainly a new tone for the seasoned team. Take a look:
(Thanks GamersPrey!)
Judge Eyes is due out this year in Japan on December 13, 2018 and has gotten a free demo today. Both are just for that region though. However, while it is coming later, it was also revealed that we'd be getting a Western version at some point in 2019. That's good to hear.
This whole premise sounds quite interesting. I'm certainly intrigued to see how Judge Eyes will play. Lawyer games are pretty much dominated by the name Ace Attorney in the zeitgeist, so a new, darker take on that idea could certainly go some places.
Enjoyed this article? Share it!