Yesterday a report surfaced that Marvel had a short list for the Black Widow film that they have been working on. Cate Shortland is apparently one of the frontrunners, but there are two more names added to the list, according to Deadline.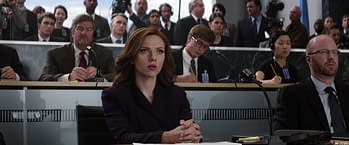 Deadline says that we shouldn't count out Amma Asante, best known for Belle, Kimberly Peirce, best known for Boys Don't Cry, or Maggie Betts, best known for Novitiate. Shortland, Assante, and Betts were the three that met with Marvel for the Black Widow movie that is being written by Jac Schaeffer.
Shaeffer was brought on to work on a Black Widow script back in January, and that was the most movement this movie has had since Scarlett Johansson first joined the Marvel universe in 2010. Fans have been asking for a solo Black Widow movie for years, but Marvel never added it to the slate. After Wonder Woman became a smash hit and with Captain Marvel on the horizon, it was time for Widow to get her own movie not only written by a woman but possibly directed by one as well.
Marvel has said they aren't making any new announcements until after Avengers 4 next year, so if this movie goes into development it's likely going to be very low-key until after May 2019.
Enjoyed this article? Share it!