Disney might be dominating the box office with Avengers: Endgame right now but they have another big movie on the horizon. There are three major Disney live-action remakes coming out this year and the second one, Aladdin, comes out later this month. Thus far the reception to the movie has been mixed with some people really liking the look and some people very much against it. That split audience might the reason why the early box office projections are looking a little soft.
Deadline is reporting that the live-action remake, which is set to open over the Memorial Day weekend, is looking to bring in $70-$90M over four days. Those aren't great numbers but that weekend is infamously tough with Disney themselves having a few legitimate bombs (Tomorrowland, Alice Through the Looking Glass). A $90M four day weekend when one of the best was Pirates of the Caribbean: At World's End with $139M in 2007.
With a soft-ish looking opening weekend it isn't surprising that Disney has been kicking the marketing into high gear. That means lots of TV spots and a poster. The official Twitter account shared a pretty new IMAX poster.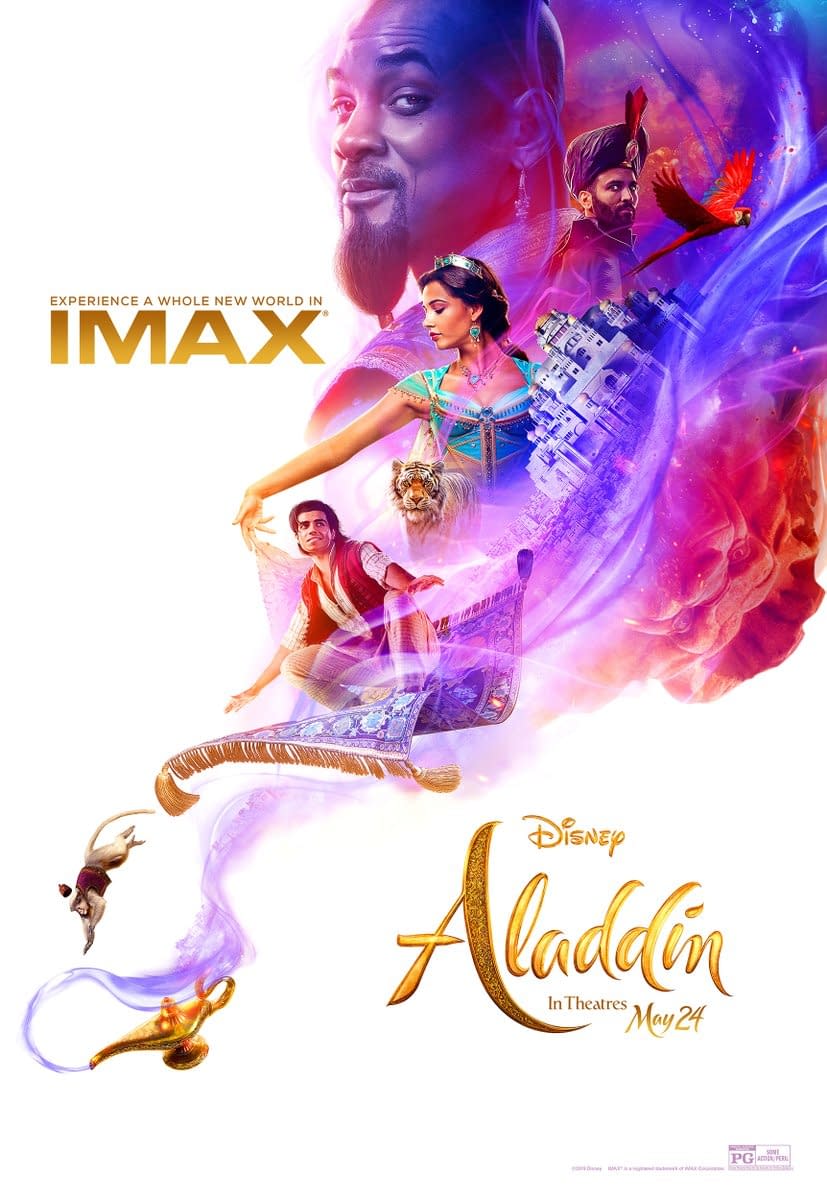 Meanwhile, over on the Disney youtube page, there are lots of new TV spots with plenty of new footage.
Is any of this enough to make you want to see this movie or are you uninterested? Let us know in the comments whether or not you plan on checking out the second of three live-action Disney remakes that are coming out this year.
Summary: A kindhearted Arabian street urchin and a power-hungry Grand Vizier vie for a magic lamp that has the power to make the deepest wishes come true.
Aladdin, directed by Guy Ritchie, stars Mena Massoud, Naomi Scott, Will Smith, Marwan Kenzari, and Numan Acar. It will be released on May 24th, 2019.