"Alita: Battle Angel" Star Rosa Salazar Would Play Alita "Til My Last Breath"
It says a lot about the current state of blockbuster film making that a movie like Alita: Battle Angel can make over $400 million at the worldwide box office and isn't considered to be a runaway hit by the studio that released it. That studio, in this case, would be 20th Century Fox who merged with Disney earlier this year. As such the state of several franchises currently hang in the balance and Alita: Battle Angel is one of them. The ending was clearly hoping for a sequel or two and according to a new interview with /Film star Rosa Salazar would play the titular character for the rest of forever if she could.
"I would play Alita 'til my last breath," Salazar said. "I would, and thanks to the performance capture technology, I probably could."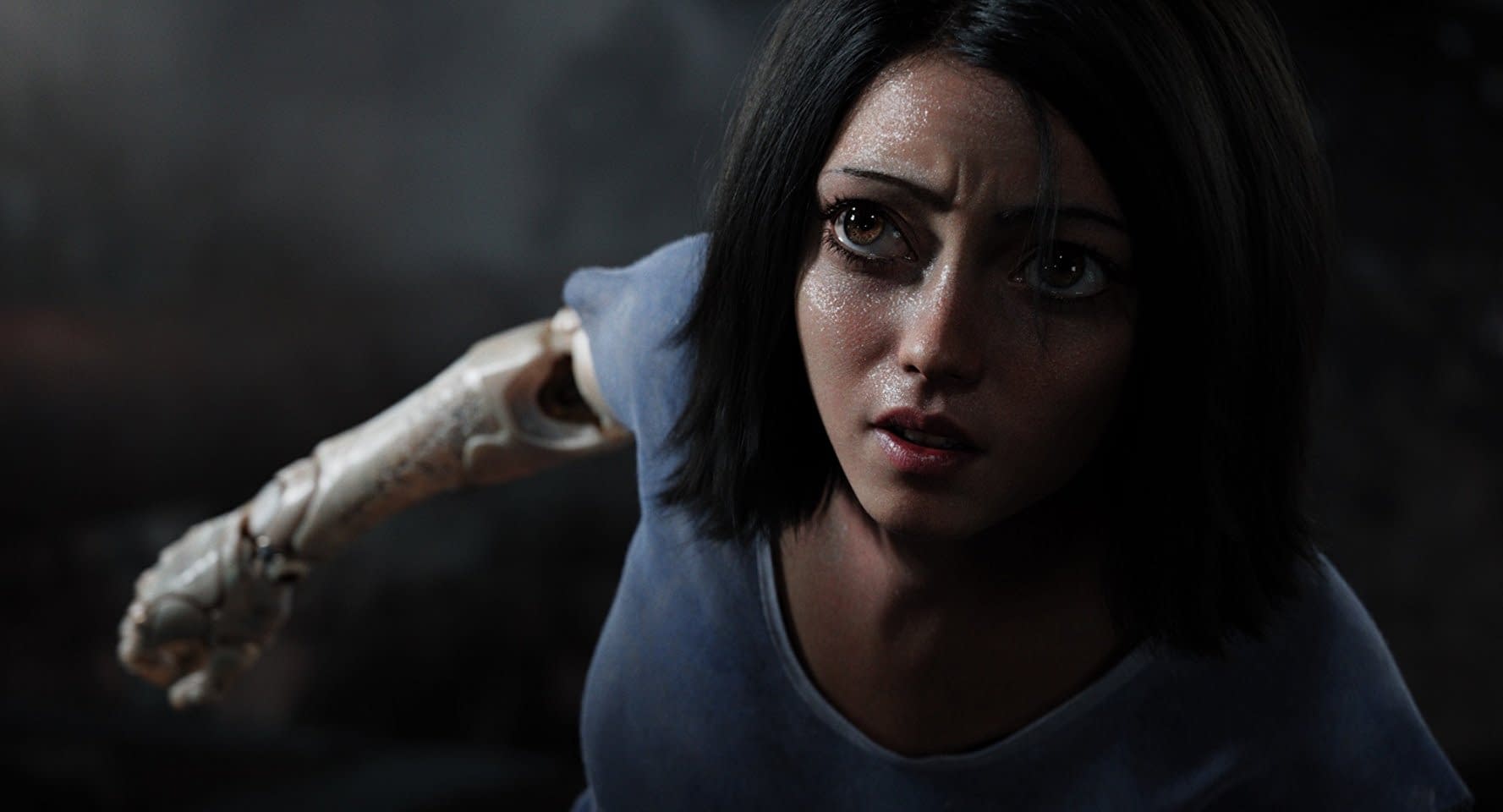 Salazar is someone in the rare position where the inevitable passage of time doesn't really impact her movie and when it needs to happen. When asked if she heard anything about a potential Alita: Battle Angel sequel she said that she hadn't but that people should buy the Blu-rays.
"Not yet, but buy those Blu-rays," Salazar said, "On Amazon. But no, I haven't heard anything yet."
However, Salazar seems to think that the merger might have something to do with the radio silence concerning the future of the Alita: Battle Angel franchise and that her or any other cast or crew pushing for it right now might not be the best idea.
"Yeah, I mean, they had a crazy merger," Salazar said. "People are gaining jobs, people are losing jobs. The whole Disney/Fox acquisition is so involved, this isn't the right time for me to call Alan Horn and be like, 'Hey bro, I know you got a lotta stuff going on, but like what about Alita 2?'"
Alita: Battle Angel gained something of a cult following online after some subpar reviews from critics with some people even positioning it as the movie to see instead of Captain Marvel [for some reason]. That $400 million box office isn't bad but the movie was also very expensive to make. In this case, home release sales really could make the difference between whether or not we see a sequel to Alita: Battle Angel anytime soon.
Summary: A deactivated female cyborg is revived, but cannot remember anything of her past life and goes on a quest to find out who she is.
Alita: Battle Angel, directed by Robert Rodriguez, stars Rosa Salazar, Eiza González, Jennifer Connelly, Michelle Rodriguez, Mahershala Ali, Christoph Waltz, and Jackie Earle Haley. It is out on digital and home release now.