Another New "Mulan" Poster, Early Box Office Predictions Look Solid
The fate of the next big Disney live-action remake remains in the air. Mulan is the only live-action remake we're getting this year and it is sporting a massive $200 million budget before marketing. Now that one movie has been delayed because of coronavirus people are wondering if Disney is going to do the same for Mulan. At the moment they are still marketing the movie with a new poster for ScreenX.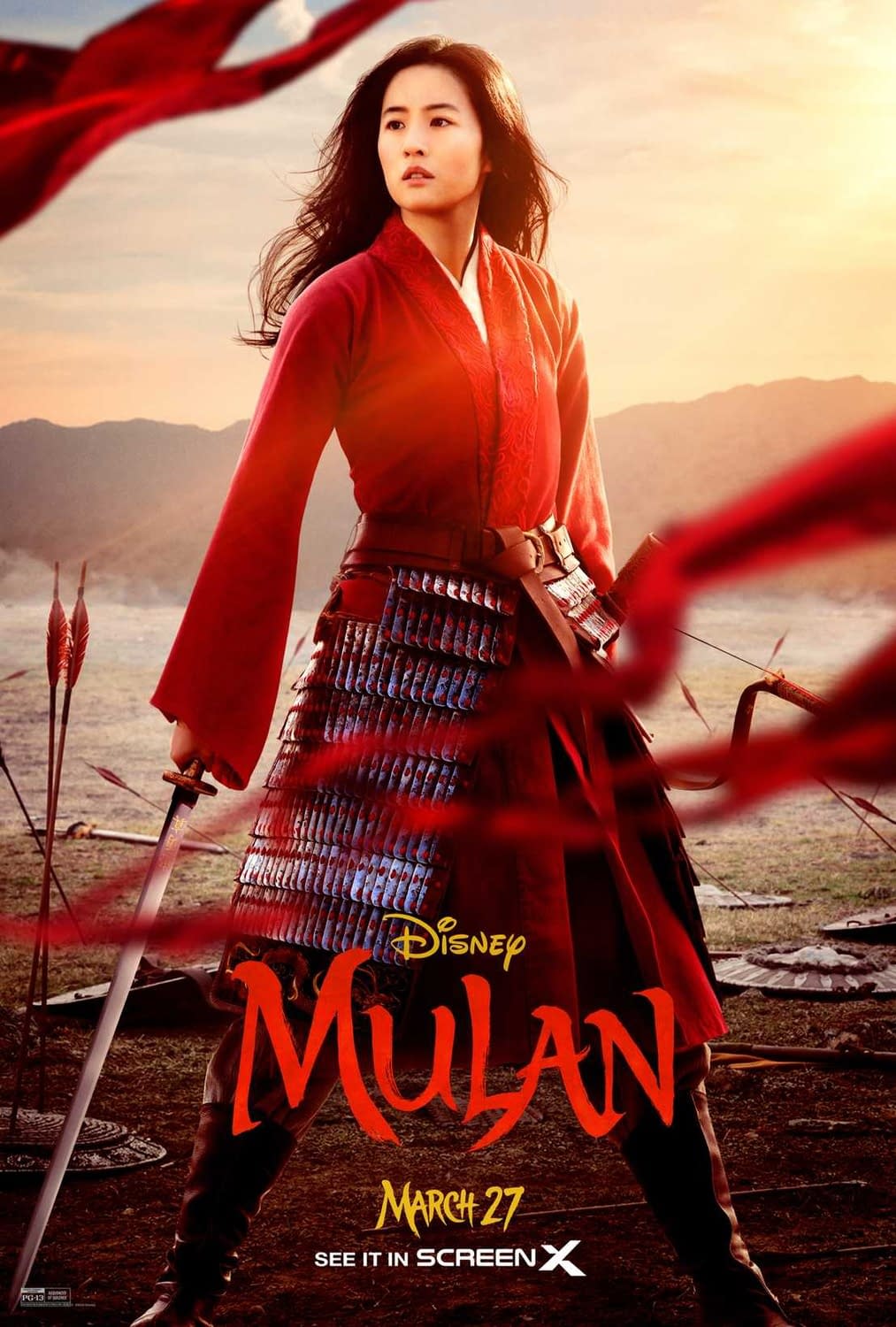 The early ticket numbers have come in and it looks like things are looking okay for Mulan at the start. According to Variety Mulan is currently looking to bring in $85-$90 million for its domestic opening weekend. While that might not seem very good for an opening weekend Variety points out that this would put it about on track for the Aladdin reboot which brought in $91.5 million and went on to be a massive box office success. That being said it still need a massive box office to make back that $200 million minus marketing, so let's call it $300 million to break even, so flopping worldwide would hurt it. However, strong word of mouth could help save this movie. There aren't plans to delay Mulan right now but, according to Variety, "a studio spokesperson said the film will open in certain foreign markets at a later date."
It's going to be an interesting spring season in the box office that's for sure.
When the Emperor of China issues a decree that one man per family must serve in the Imperial Army to defend the country from Northern invaders, Hua Mulan, the eldest daughter of an honored warrior, steps in to take the place of her ailing father. Masquerading as a man, Hua Jun, she is tested every step of the way and must harness her inner-strength and embrace her true potential. It is an epic journey that will transform her into an honored warrior and earn her the respect of a grateful nation…and a proud father
Mulan, directed by Niki Caro, stars Liu Yifei, Donnie Yen, Jet Li, Utkarsh Ambudkar, Yoson An, Xana Tang, Jason Scott Lee, and Ron Yuan. It will be released on March 27th, 2020.