"Avatar 2": 4 New Pieces of Concept Art Show Off the Beautiful Visuals
Avatar remains one of the weirdest piece of pop culture phenomenon in recent memory. It's a movie that, until last year, had the biggest box office of all time. It broke down walls at award shows that were only just starting to appreciate science fiction as an art form. It's often hailed as having some of the best 3D in a movie ever. Yet after all of that, it's a movie that no one really talks about except in the context of the box office or 3D. You never see anyone cosplaying the characters at conventions or anyone writing op-eds about it unless they are writing op-eds about how it has had no cultural impact. People have been joking [myself included] about James Cameron and his pile of planned sequels. We're not a little under two years away from the release of the first sequel and the official Twitter account shared four pieces of concept art.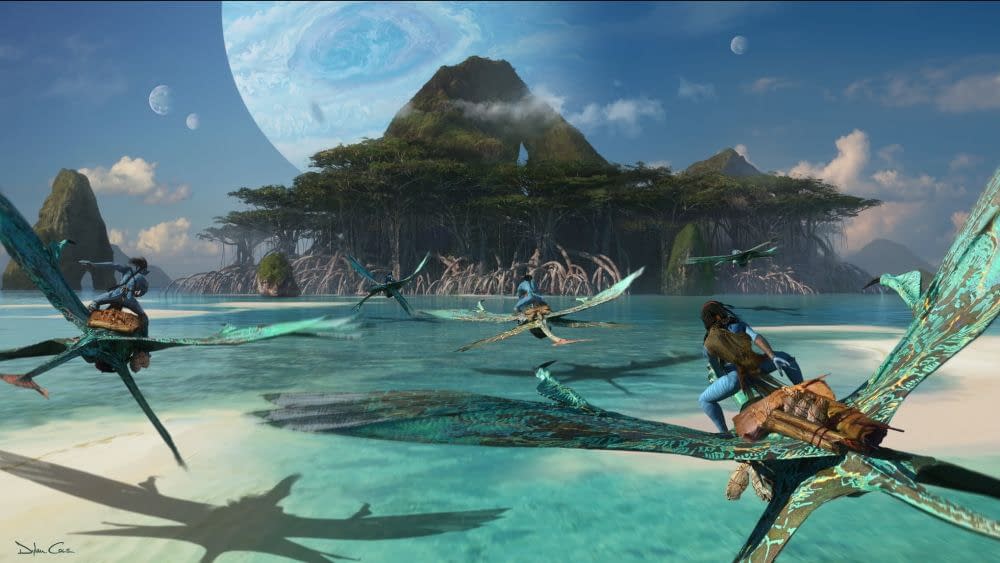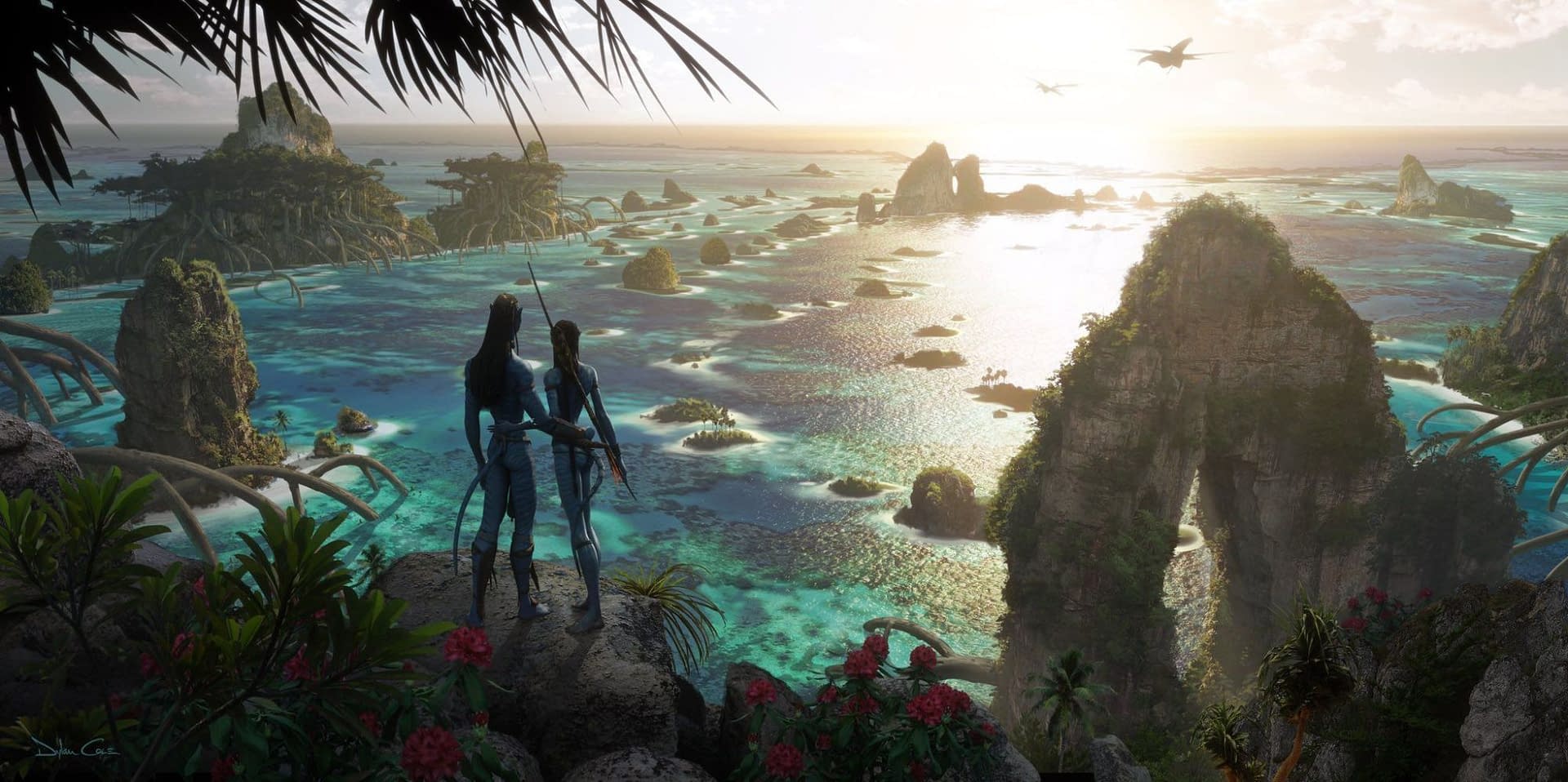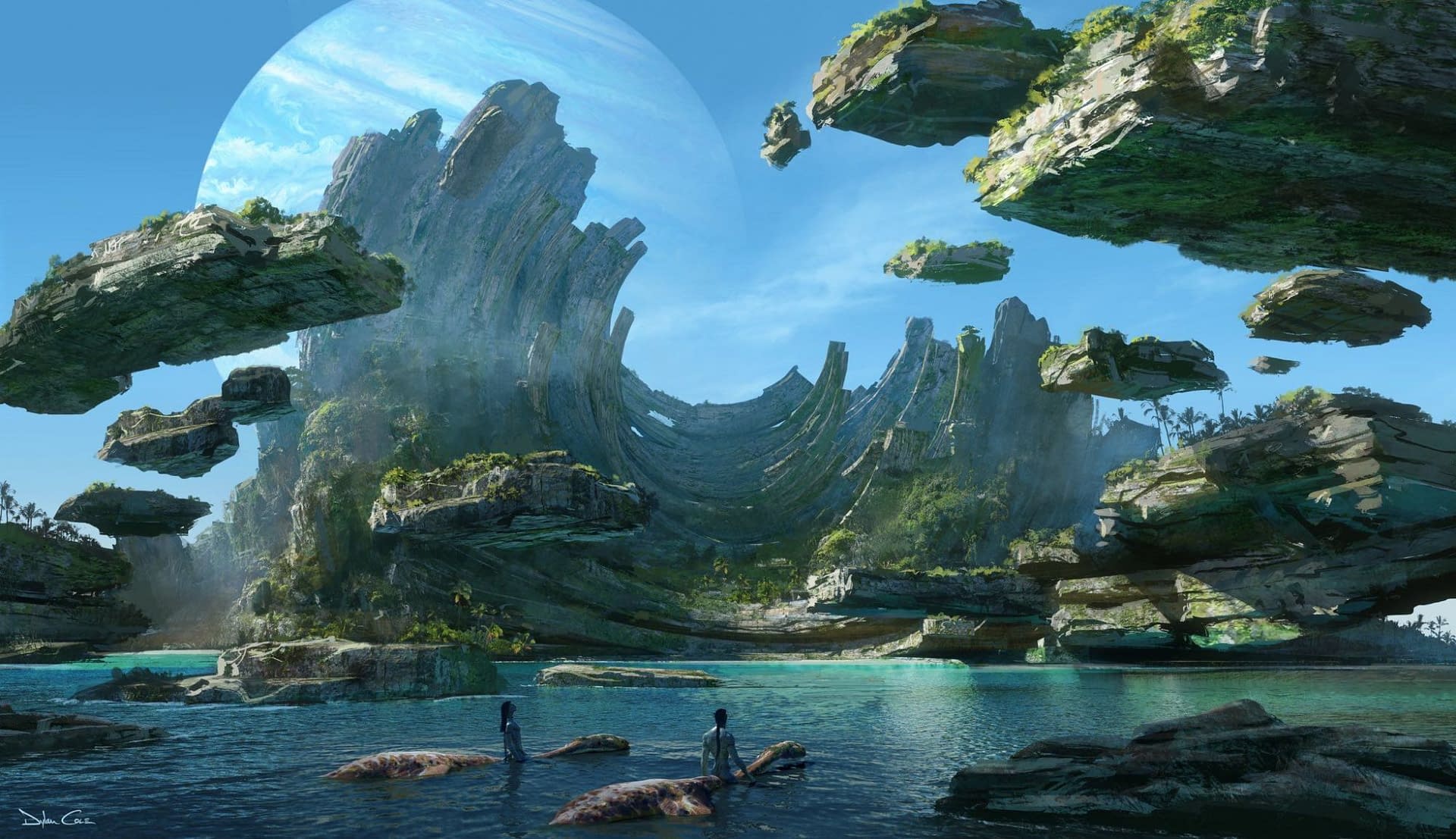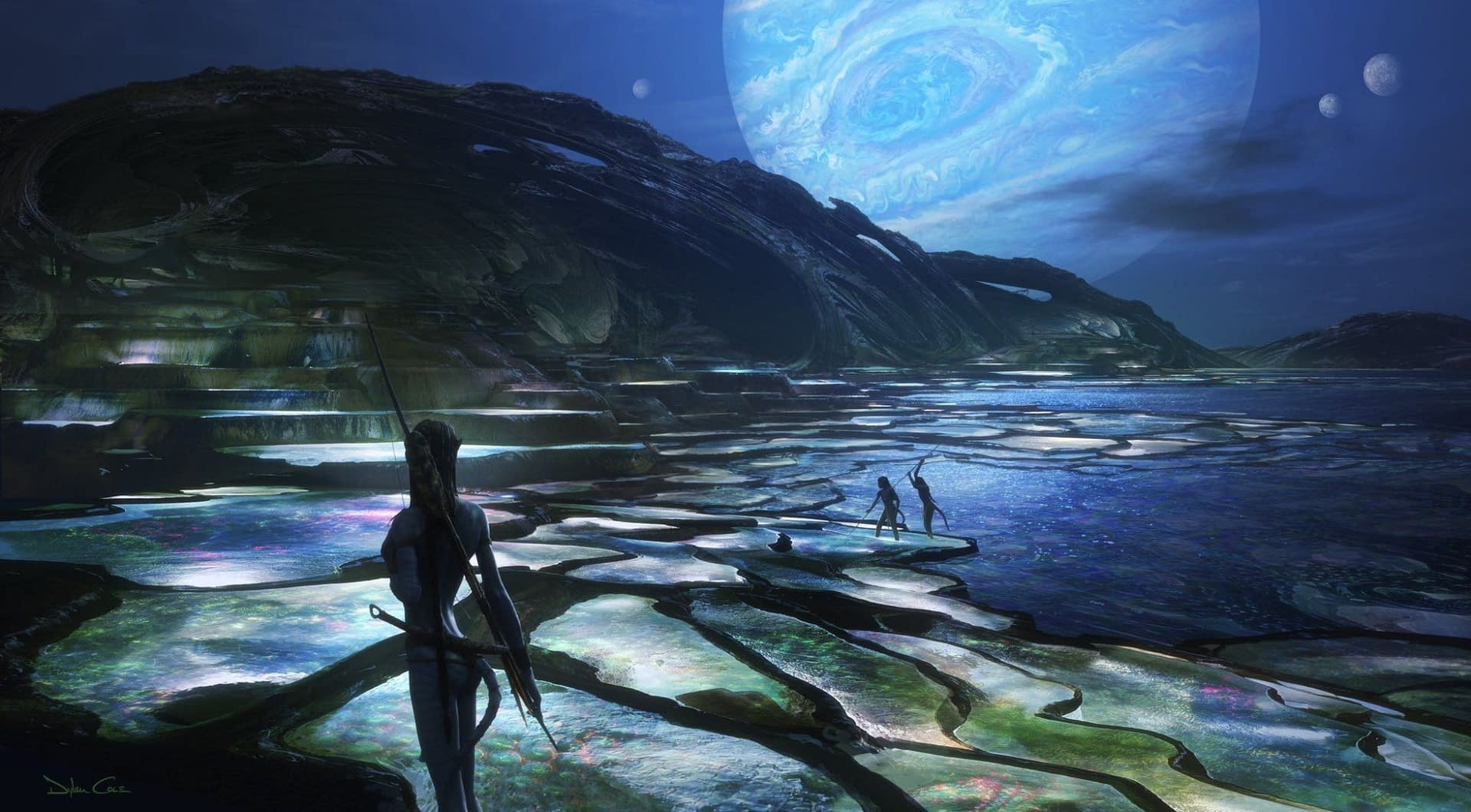 Look, for all the crap that we give the Avatar series, and we give it a lot of crap, the thing it has never lacked is visual flare. It's the reason why this universe makes such a good theme park and why Flight of Passage, the flagship ride for Pandora: The World of Avatar in Animal Kingdom, is still one of the busiest rides at all of Disney World. Flight of Passage is basically a visual tour of Pandora and that world that Cameron has created is beautiful.
That being said Cameron is still Cameron and this video was posted to the official twitter page about their partnership with Mercedes Benz and we're pretty sure this isn't supposed to be the funniest thing we've ever seen but it really is.
We might as well give him bonus points for earnestness at this point.
Avatar 2, directed by James Cameron, stars Sam Worthington, Zoe Saldana, Stephen Lang, Giovanni Ribisi, Joel David Moore, Dileep Rao, CCH Pounder, Matt Gerald Sigourney Weaver, Kate Winslet, Cliff Curtis, Edie Falco, Brendan Cowell, Michelle Yeoh, Jemaine Clement, Oona Chaplin, David Thewlis, Vin Diesel, and CJ Jones. It will be released on December 17, 2021.