Castle of Horror: Salem's Lot (2004): The Stephen King Retrospective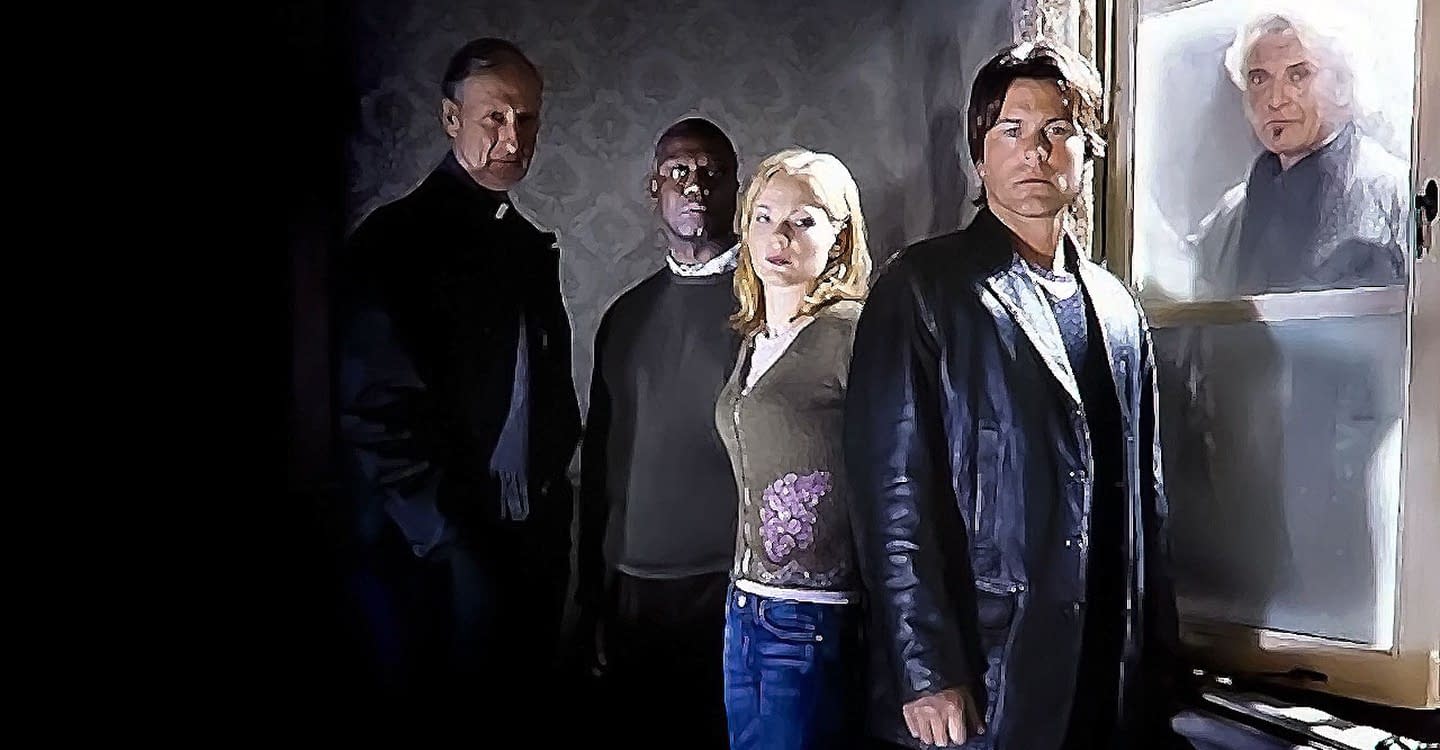 This week we continue our Stephen King Retrospective with a look at the 2004 miniseries Salem's Lot, starring Rob Lowe and Andre Braugher and Rutger Hauer. Directed by Mikael Salomon for TNT, Salem's Lot had to fight an uphill battle, to begin with. Tobe Hoober of Poltergeist and Texas Chainsaw Massacre had delivered a scary, memorable 1979 version of the 1975 Stephen King novel, and twenty-five years later American's memories of weird, vampiric child Jimmy Glick floating outside a window had remained vivid. So what could Salomon do when tasked with updating the mini?
Salomon's Salem's Lot responds by expanding the adaptation in ways that Hooper didn't. Stephen King had written in the introduction of the novel that he wanted to blend two stories: Dracula and soapy small-town potboiler Peyton Place. Hooper had jettisoned most of the "secrets of a small town" subplots that King had included, so Salomon brings them back in. We meet character after character and they all feed their stories into one another, just as King's model soap had done: the disabled garbage collector is in love with a sexy teen, the sexy teen is wounded and acting out due to the obsessions and abuse of her father, the real estate agent. The agent is doing dirty land deals. The teacher is hiding his sexuality, the grad student years to escape, and on, and on. If you're a fan of this kind of thing, it's that, plus there are vampires.
And what grisly vampires! Rob Lowe plays a famous and award-winning writer who comes back to his small town (another soap trope, as the tv versions of Peyton Place and Dark Shadows, had both begun with an outsider coming into town) just in time to see a plague set on Salem's Lot. One by one the people are being replaced by hungry, oddly moving versions of themselves. Vampires, in Salem's Lot, are a tragedy and a plague.
We discuss the series at length and try to grapple with its effectiveness and how inevitably it must face the memory of Hooper's original. Join us!
Listen here:
Listen on YouTube:
Check out the Trailer:
https://www.youtube.com/watch?v=6MEC-TYORoo
Hosted by Jason Henderson, editor of the Castle of Horror Anthology and Young Captain Nemo, and creator of the HarperTeen novel series Alex Van Helsing; featuring Drew Edwards, creator of Halloween Man;Tony Salvaggio, lead singer of the band Deserts of Mars, lead guitarist of the band Rise from Fire, and co-creator of Clockwerx from Humanoids; attorney Julia Guzman of Guzman Immigration of Denver; and Jamie Bahr, lead singer and upright bassist of the rock and roll band Danger*Cakes.