'Avengers: Endgame': About That Katherine Langford Scene
Avengers: Endgame was of course the biggest movie of the year. One scene that was cut from the film was one involving Katherine Langford playing an adult version of Tony Stark's daughter Morgan. Taking place at the end of the film, the scene had Morgan appearing to Tony after he sacrificed himself by snapping his fingers with the Infinity Stones in his modified gauntlet. The scene is viewable on Disney+, and Langford was recently on The Tonight Show with Jimmy Fallon where he asked about the Avengers scene. She what she had to say about it below:
"It's a weird thing because… you're just perpetually terrified that you're going to spoil something," Langford said, adding "I mean, I'm such a huge fan of the Marvel films and the Russo brothers, so when Marvel reached out to me to play Iron Man's daughter, that was such an honor. And ultimately it didn't make it into the film, and creatively, like, that makes sense and that's totally fine. I was just content with having the memory in my head."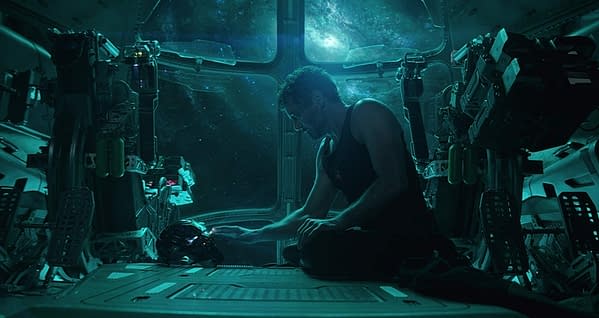 Even The Russo Brothers felt it was unnecessary, as explained on the Happy Sad Confused podcast a bit ago:
"We showed it to a test audience, and it was really confusing," Anthony said on the Happy Sad Confused podcast. "What we realized about it was we didn't feel an emotional association with the adult version of his daughter. It wasn't resonating with us on an emotional level which is why we moved away with it."
Good on them for making that connection. It sucks for Langford, but like she said, she will carry the memory of working on an Avengers film forever.
First seen on CB.com