'Avengers: Endgame' Writers Explain Why No Netflix Marvel Heroes Show Up
One of the ongoing subjects of discussion regarding Marvel's vast live-action empire has revolved around the use of tv heroes in the big Marvel Studios films; such as any of the Netflix Marvel's The Defenders members showing up in Avengers: Endgame.
It's worth noting, if you HAVEN'T SEEN Avengers: Endgame yet, there will be spoilers here.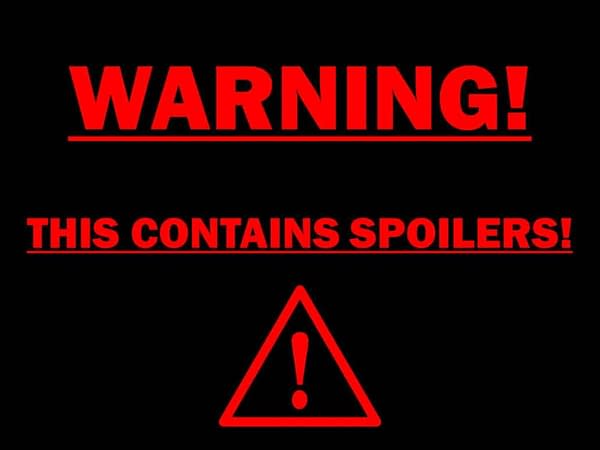 Screenwriters Christopher Markus and Stephen McFeely just spoke with The New York Times after the release of the 22nd live-action Marvel Studios feature film, and tackled this very question. Why didn't Jessica Jones, Luke Cage, Danny Rand (Iron Fist), Matt Murdock (Daredevil), or Frank Castle (The Punisher) show up during the big giant battle against Thanos when the rest of the MCU did?
"We would have to introduce these five characters — or whatever many," McFeely said. "We already are assuming people have seen a lot of the movies. Are we really going to assume they have bought a subscription to Netflix and watched those shows enough so that when they see them, they're going to go 'yay?'"
Of course, there was the hat tip to ABC's cancelled-too-soon Agent Carter with James D'Arcy appearing as Edwin Jarvis in a trip to the past.
The addition of the Netflix heroes and the ABC Marvel Television heroes (including The Inhumans) "screws up the timelines," Markus added. "You would have to assume that they all got snapped away, or otherwise they might have shown up earlier. I think the only character who has come from TV to the movies is Jarvis."
While we understand the constraints of so many moving pieces, it would have been nice to see the inclusion of the tv-side of the Marvel Universe into the Marvel Cinematic Universe.
Avengers: Endgame is currently in theaters now, where it is shattering all earthly box office records.