Posted in: Avengers, Marvel Studios, Movies | Tagged: Avengers: Infinity War, film, marvel
---
Avengers: Infinity War Writers Explains Why [SPOILER] Is Absent
We are entering into some very minor spoilers about Avengers: Infinity War. It has nothing to do with any events of the film but one of the characters that has been absent in the marketing. Fans have been wondering where this character was and writers Christopher Markus and Stephen McFeely told The Hollywood Reporter why they were left out. We also touch on the single line of dialogue said in the movie where the two characters are.
.
.
.
.
. Fans were quick to notice that two members of the Avengers were missing from the marketing for Avengers: Infinity War. Those characters were Clint Barton aka Hawkeye (Jeremy Renner) and Scott Lang aka Ant-man (Paul Rudd) and, in the movie, it is explained that the two characters were took deals for house arrest for the sake of their families after the events of Captain America: Civil War. This is the only time the characters are addressed and we never see them on screen. McFeely explained that all of this will become clear once we see the events of Avengers 4 but that Ant-Man and the Wasp also played a part in the decision.
When we get to this time next year, all will become clear. Ant-Man clearly had a specific requirement, which is he had an entire movie [July's Ant-Man and The Wasp] that is going to come between these two movies. Same thing with Captain Marvel, by the way. We looked at that as an opportunity, not as some sort of back-bend we had to do.
Markus went on to say that the tone of the two movies is very different and that having Scott involved with the very dark events of Infinity War would make going into Ant-Man and the Wasp very difficult.
Also, Ant-Man the franchise is very light-hearted. It's fun. It maybe even skews younger. If we were to put Ant-Man in this extremely heavy movie, and then have to say to the guys who are making the Ant-Man movie, "Yeah, he went through hell, but now go ahead and have your little romp and we'll pick it up afterwards," that's why we have to really sort of manage your interconnections and go, "Let's go and hold off so you can enjoy that without feeling a bad taste in your mouth."
The ending of Infinity War, while not being spoiled here, is pretty emotional in a bunch of different ways. If Scott was involved it would make going into his movie much harder. Plus all of the marketing for Ant-Man and the Wasp is pretty a lot of emphasis on the Wasp and she looks amazing.
Summary: As the Avengers and their allies have continued to protect the world from threats too large for any one hero to handle, a new danger has emerged from the cosmic shadows: Thanos. A despot of intergalactic infamy, his goal is to collect all six Infinity Stones, artifacts of unimaginable power, and use them to inflict his twisted will on all of reality. Everything the Avengers have fought for has led up to this moment – the fate of Earth and existence itself has never been more uncertain.
Avengers: Infinity War, directed by Anthony and Joe Russo, stars Robert Downey Jr., Josh Brolin, Mark Ruffalo, Tom Hiddleston, Chris Evans, Chris Hemsworth, Jeremy Renner, Chris Pratt, Elizabeth Olsen, Sebastian Stan, Benedict Cumberbatch, Paul Bettany, Chadwick Boseman, Benedict Wong, Zoe Saldana, Karen Gillan, Vin Diesel, Dave Bautista, Pom Klementieff, Scarlett Johansson, Don Cheadle, Tom Holland, Bradley Cooper, Sean Gunn, and Anthony Mackie. It will be released on April 27th.
---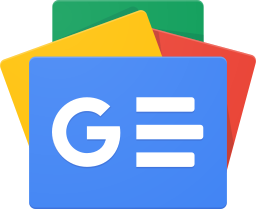 Stay up-to-date and support the site by following Bleeding Cool on Google News today!