Sony is setting some release dates for upcoming productions, and one of them was one of those movies that has been in development hell for years now. The third movie in the Bad Boys franchise, known as Bad Boys for Life, currently doesn't have a director — but according to Variety the movie has been given a January 17th, 2020 release date.
"Bad Boys for Life" is the third film in the action comedy franchise, with Martin Lawrence and Will Smith as detectives in the Miami Police Department, Marcus Burnett and Mike Lowrey. The filmmaking team of Adil El Arbi and Bilall Fallah are expected to direct "Bad Boys For Life," with Jerry Bruckheimer back as producer.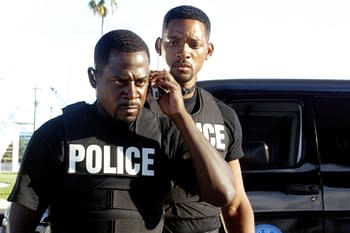 January is infamously a dumping ground for movies that studios don't care about. However, there have been some movies that have taken advantage of this dumping zone and used it to their advantage. That could be what Sony is planning here.
The other movie that got a release date is You Are My Friend, which is the movie about Mr. Rogers and starring Tom Hanks. That has been given a much more telling release date of October 18th, 2019.
"Diary of a Teenage Girl" director Marielle Heller is helming "You Are My Friend" from a script by Micah Fitzerman-Blue and Noah Harpster. The film is inspired by a real-life friendship between Fred Rogers and award-winning journalist Tom Junod. In the story, a cynical journalist begrudgingly accepts an assignment to write a profile piece on the beloved icon and finds his perspective on life transformed.
A role like this is screaming that Sony is looking for some award recognition for Hanks, and the release date echoes that. October is when the award season movies start to roll out, so it's not even a little surprising that this is where it ended up.
Enjoyed this article? Share it!