Barry Keoghan On The Mixed Critical Response To Eternals
The Banshees of Inisherin star Barry Keoghan was recently asked about the mixed critical reception to Eternals.
---
People were rather surprised when the first reactions and reviews for Eternals came out. Usually, Marvel Studios is consistent, and people tend to enjoy the films, both critics and fans. However, the early critical reception was not looking very positive, and things from fans were a little mixed as well. While people have been going back and giving the film a second chance, the conversation around this film will always be defined by the fact that it is one of the most critically panned Marvel movies. The people involved with the film didn't seem to really care, and the Marvel machine moved along just fine to massive success with Spider-Man: No Way Home just a month later. However, with people now wondering if these characters will be making any sort of new appearance and the recent confirmation that Harry Styles as Eros, who appeared in the post-credits scene of Eternals, is not a one-and-done casting, people have been talking about this film again. Barry Keoghan is getting ready to wrap up a stellar award season with The Banshees of Inisherin and was recently on the Happy Sad Confused podcast (via Total Film) and was asked about the mixed reception to Eternals.
"I think Chloé [Zhao] brought a whole kind of feel to it," Keoghan said. "You know? So Chloe brings – as you've seen from her past films – raw performances and really, really touching performances. I don't think it was… I think it was new. I think it was just new. It was new for the Marvel world."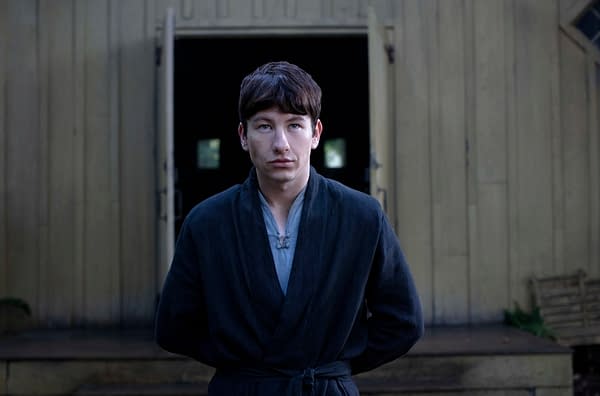 As far as we know, there isn't an Eternals 2 greenlit officially though we have heard mixed things. Patton Oswalt sort of spilled the beans last August, but Kumail Nanjiani recently made comments that made it sound like he hadn't heard anything one way or another. Maybe those NDAs are just that terrifying, but Marvel hasn't said when and if we'll see the Eternals show up again. If I were a betting woman, I would put an appearance in an upcoming Avengers film as a "test" for Marvel to see if there is still interest in these characters outside of that movie, and then we'll see a green light. However, we don't know much about phase six, so we'll have to see.
Eternals: Summary, Cast List, Release Date
Marvel Studios' "Eternals" follows a group of heroes from beyond the stars who had protected the Earth since the dawn of man. When monstrous creatures called the Deviants, long thought lost to history, mysteriously return, the Eternals are forced to reunite in order to defend humanity once again.
Eternals, directed by Academy Award Winning director Chloé Zhao, and stars Gemma Chan as humankind-loving Sersi, Richard Madden as the all-powerful Ikaris, Kumail Nanjiani as cosmic-powered Kingo, Lia McHugh as the eternally young, old-soul Sprite, Brian Tyree Henry as the intelligent inventor Phastos, Lauren Ridloff as the super-fast Makkari, Barry Keoghan as aloof loner Druig, Don Lee as the powerful Gilgamesh, with Kit Harington as Dane Whitman, with Salma Hayek as the wise and spiritual leader Ajak, and Angelina Jolie as the fierce warrior Thena. It was released in theaters on November 5, 2021.