It's Open Season for Betty Gilpin in Blumhouse's "The Hunt" [TRAILER]
Betty Gilpin (GLOW) is trading her killer instinct inside of the ring for survival gear and firearms in Blumhouse's The Hunt. A premise all too familiar to film audiences from 1932's The Most Dangerous Game to 2013's The Purge, the film follows Gilpin's character joined by a group of other kidnapped Americans to a secluded land known as "The Manor" where they are ceremoniously hunted for sport by the elite.
https://youtu.be/1lqCjai8LDo
Joining Gilpin in The Hunt are Justin Hartley (This is Us), Emma Roberts (American Horror Story), Ike Barinholtz (Blockers), and Ethan Suplee (Santa Clarita Diet). Running "The Manor" is the architect played by Academy Award Winner Hilary Swank, who quips, "We pay for everything, so this country belongs to us."
Gilpin will channel her inner 80s action star as she kills her way to the top with her group to remind Swank she "picked the wrong gang."
The trailer for The Hunt starts with Gilpin going to a convenience store asking an elderly couple what state is it before hopping the counter for their shotgun to dispense her brutality through their "ruse." The shot then changes to the architect, who reveals her nefarious business that caters to the rich. As the scene changes to the survivors, we see faceless hunters with rifles, bows and arrows. The trailer then cuts to the survivors fleeing and encountering a cache of weapons attempting to amass a counteroffensive spliced among a series of action shots. The trailer closes with Gilpin and Swank in a fight.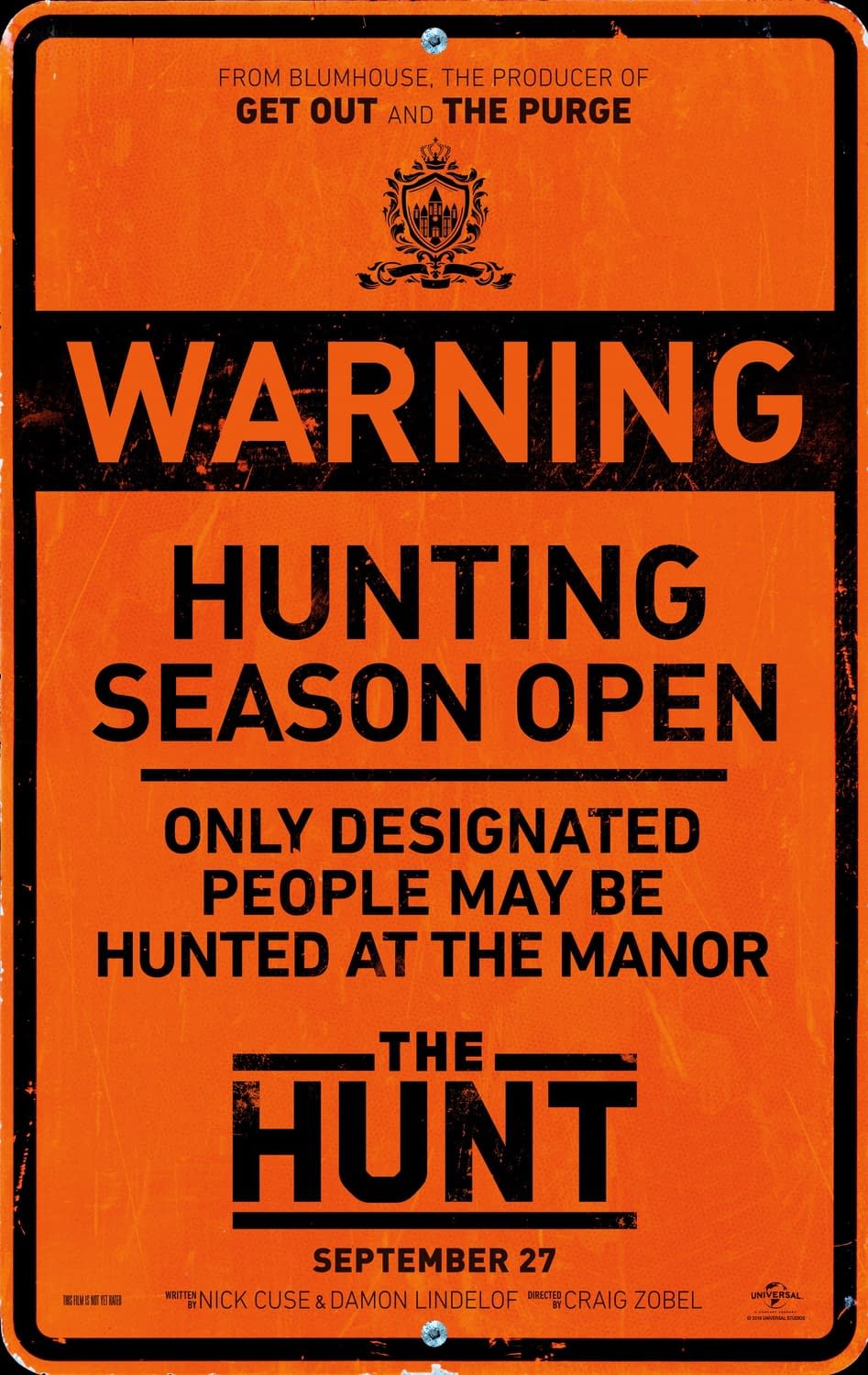 Directed by Craig Zobel and written by Nick Cuse and Damon Lindelof, all previously worked together on HBO's The Leftovers. The film also stars Glenn Howerton (AP Bio, It's Always Sunny in Philadelphia), Wayne Duvall (Pearson), Macon Blair (DC's Swamp Thing), and Teri Wyble (Lost Bayou).
The Hunt comes to theaters September 27th.