Bradley Cooper Eyeing Walk Down "Nightmare Alley"
Deadline is reporting that Bradley Cooper is in early talks to sign on to Guillermo del Toro's remake of Nightmare Alley, the 1947 film noir classic that starred Tyrone Power and Joan Blondell.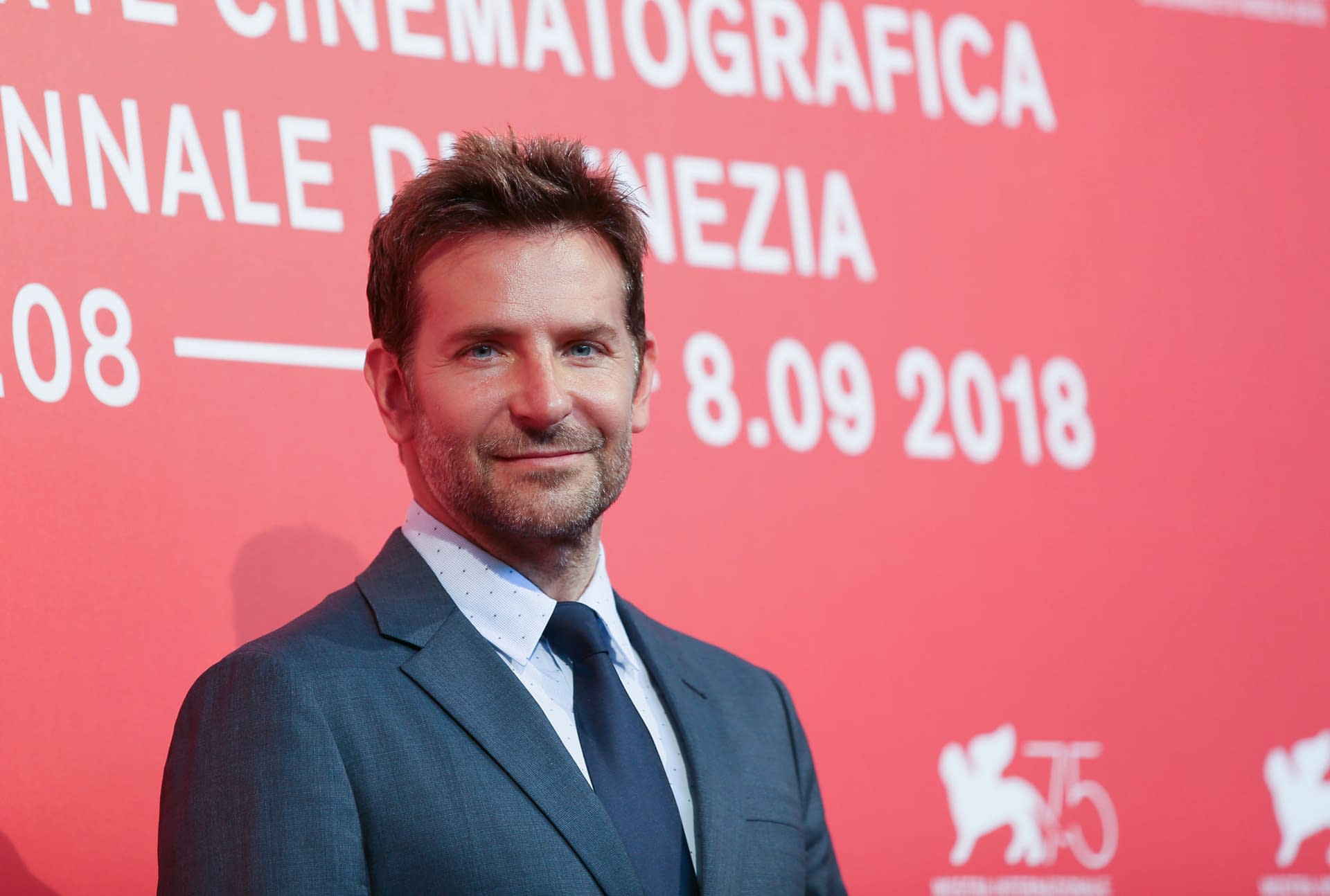 Leonardo DiCaprio was originally rumored to be circling the project, but talks fell apart early.
Here's what I really want to know- will Guillermo del Toro be adapting a modern day retelling of the classic movie, or will he and co-writer Kim Morgan keep the story set in the 1940's? Knowing del Toro's eye for period pieces, I am really hoping they go with the latter.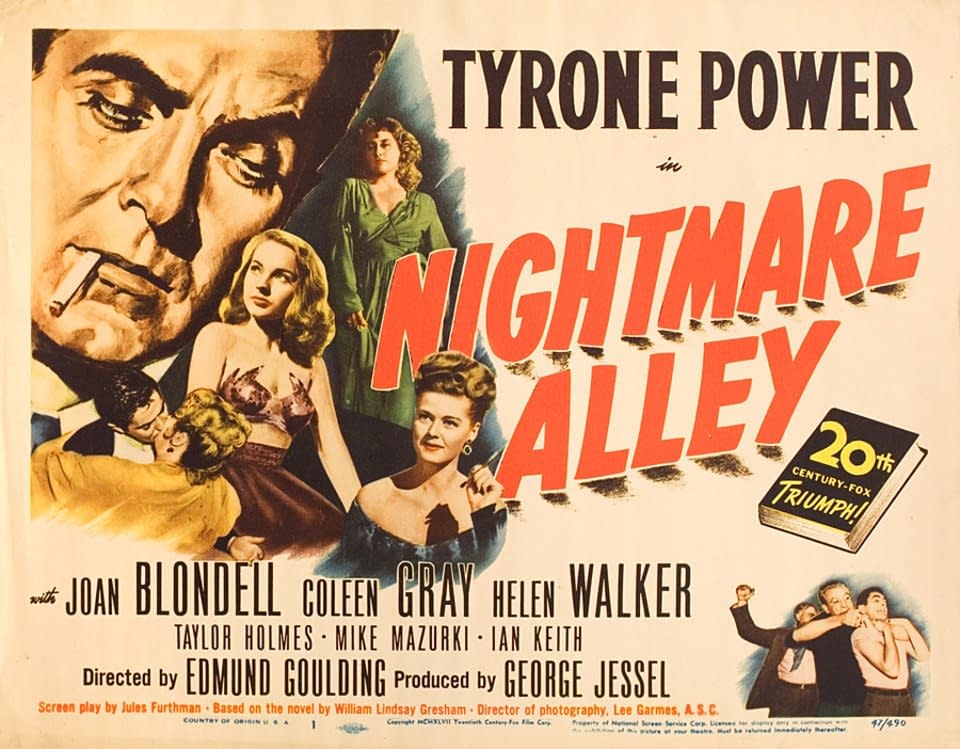 The original Nightmare Alley came out in 1947 and featured Power as Stanton "Stan" Carlisle, a carnival barker who is just a little too excited about the seedy side of the carnival he works at.
Stan works with "Mademoiselle Zeena" (Blondell), who used to be part of a top-billed vaudeville act with her husband. Zeena and her husband had a pretty good scam going, convincing people that she was psychic, until he got too jealous of the attention she was getting from other men and started drinking.
Stan, of course, can't get enough of Zeena, and he tries to get her to teach him her psychic "trick". Zeena stays faithful to her man, but Stan accidentally kills the poor old drunk, and Zeena ends up having to teach Stan her tricks so he can be her assistant.
Stan ends up being forced out of the carnival, where he takes the skills he learned from Zeena to become a massively successful night club act. He then conspires with a young woman to swindle her parents, and things go horribly sideways from there.
Everything about Nightmare Alley just screams Guillermo del Torro, and I can see Bradley Cooper getting really into the part of Stan.
Nightmare Alley is in pre-production now, and we'll have more information on the project as this story develops.