'Brightburn': This "Strange Visitor from Another Planet" Fights for Only One Thing – HIS Way [FINAL TRAILER]
We all know the story of Superman: crashed-landed on Earth as a baby, escaping the destruction of his home planet; gets discovered by small-town couple who choose to keep his origins secret as they raise him as their own. Eventually, he grows up to learn his true destiny and starts leaping tall buildings in single bounds and being more powerful than a locomotive. You know, a symbol of hope and goodness…
But what if the story didn't quite turn out that way?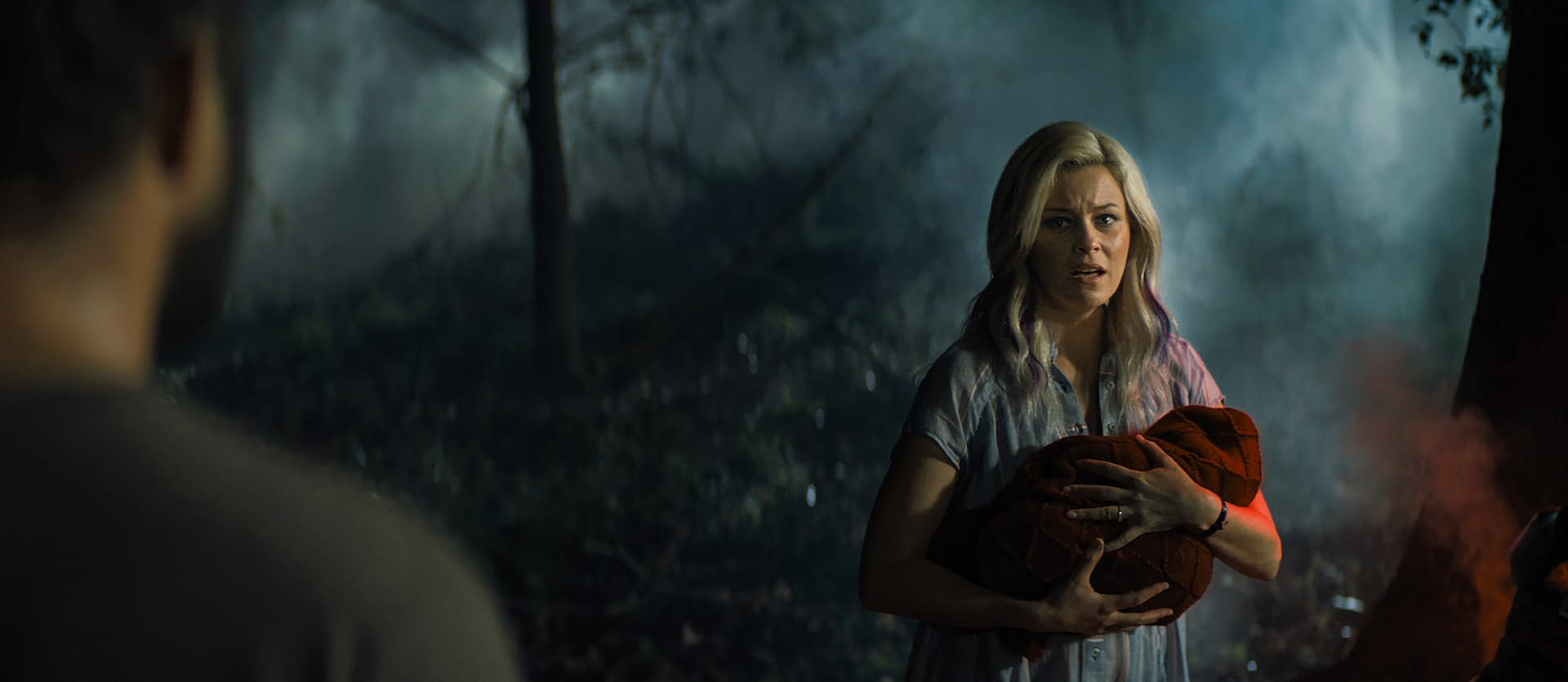 That's the premise behind producer James Gunn's self-described superhero horror film Brightburn, directed by David Yarovesky (The Hive) and written by Brian Gunn & Mark Gunn (Journey 2: The Mysterious Island). The Screen Gems feature film stars acclaimed actress and filmmaker Elizabeth Banks (The Hunger Games, Pitch Perfect 2), David Denman (The Office), Jackson A. Dunn (Shameless), Matt Jones (Mom, NCIS), and Meredith Hagner (Younger).
Here's a look at the final trailer, with Brightburn set to open Friday, May 24, 2019:
What if a child from another world crash-landed on Earth, but instead of becoming a hero to mankind, he proved to be something far more sinister?

After a difficult struggle with fertility, Tori Breyer's (Elizabeth Banks) dreams of motherhood come true with the arrival of a mysterious baby boy. Brandon appears to be everything Tori and her husband Kyle (David Denman) ever wanted—bright, talented, curious about the world. But as Brandon (Jackson A. Dunn) nears puberty, a powerful darkness manifests within him, and Tori becomes consumed by terrible doubts about her son. Once Brandon begins to act on his twisted urges, those closest to him find themselves in grave danger, as the miracle child transforms into a vicious predator unleashed on a sleepy Kansas town.

With BRIGHTBURN, producer James Gunn, the visionary filmmaker behind Guardians of the Galaxy and Slither, presents a startling, subversive take on a radical new genre: superhero horror.
Brightburn is produced by Gunn and Kenneth Huang; executive producers are Brian Gunn, Mark Gunn, Simon Hatt, Dan Clifton, Nic Crawley, and Kent Huang. The behind-the-scenes team includes director of photography Michael Dallatorre (The Hive), production designer Patrick M. Sullivan Jr. (Gerald's Game), editors Andrew S. Eisen (The Mandalorian) and Peter Gvozdas (The Purge) and costume designer Autumn Steed (The Girl in the Photographs). Tim Williams provides the original score, with Trygge Toven and Shannon Murphy serving as music supervisors.
Screen Gems and Stage 6 Films' Brightburn is presented by H Collective Presentation and produced by Troll Court Entertainment Production.