Did the 2015 reboot of the classic Vacation films leave something* to be desired? Don't worry! The franchise is getting another chance at a second life, because it will soon be coming to Broadway as a musical! Producers Ken Davenport and Kurt Deutsch have optioned the movie for Broadway, according to a report from sandwich-themed Hollywood gossip site The Wrap.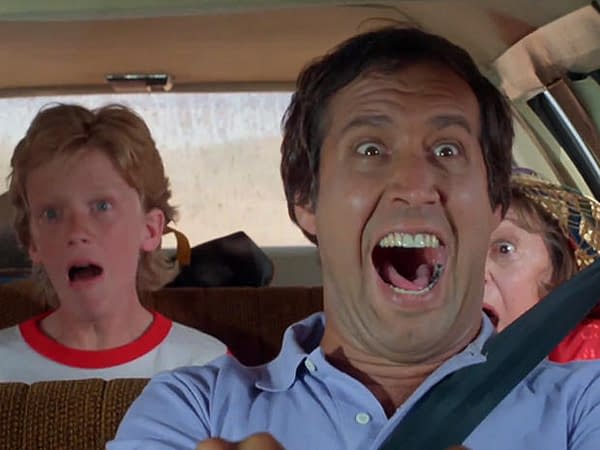 "Both Kurt and I came of age on the Vacation films series and can't wait to bring the Griswolds to Broadway," said Davenport. "If audiences thought their cinematic misadventures were funny, wait till Clark and his family get to Times Square."
Yeah. Sounds hilarious.
"Millions of tourists come to New York for the first time every year and each one has a singular experience," said Deutsch. "The Griswolds' maiden trip to the city will be no exception, though in this case, theirs is guaranteed to be outrageous, unique, hilarious – and well-choreographed. While the characters are familiar, Broadway Vacation will take them on a completely original musical journey – and on a trip to New York that they will never forget."
And if those tourists are lucky enough, or bad enough drivers, maybe they can even find themselves in a real-life road-rage altercation with original Vacation star Chevy Chase! Ah, New York! No word yet on when this sure-to-be hit will debut, but we'll keep you posted.
*humor
Enjoyed this article? Share it!