 Hayden Christensen is returning to blockbusters. After the Star Wars prequels, the actor largely stuck to independent and smaller productions — but the release of First Kill marks his return to bigger productions, with none other than Bruce Willis at his side. Yahoo Movies has the first trailer and poster for the upcoming action movie, which was directed by Steven C. Miller.
Summary: Will (Christensen) is a Wolf of Wall Street who takes his family for a retreat at the cabin where he grew up. After witnessing a shooting in the woods, though, his young son Danny (Ty Shelton, in his film debut), is kidnapped by a criminal involved in a recent bank heist. Willis's rugged police chief is on the case, but in order to save his son, Will has no choice but to aid the robbers and help them evade capture.
First Kill, written by Nick Gordon, stars Bruce Willis, Hayden Christensen, Gethin Anthony, Megan Leonard, Tyler Jon Olson, and Shea Buckner. It will be released on demand and in theaters July 21st.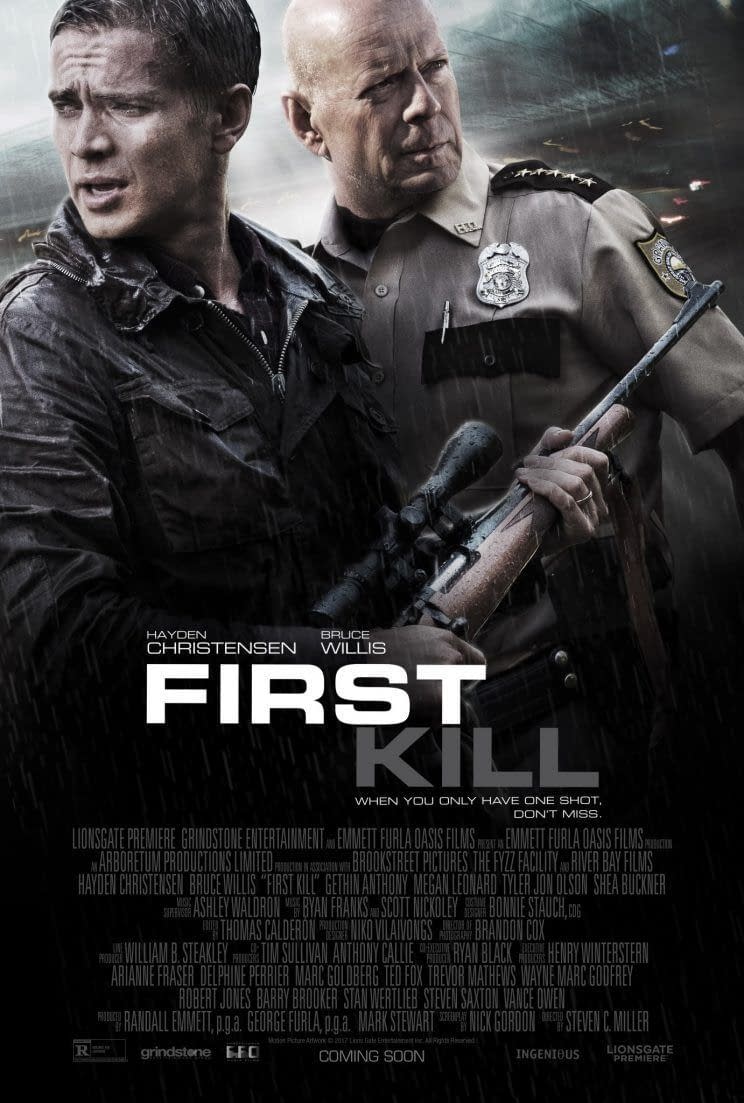 Enjoyed this article? Share it!