'Buffaloed' Review: Charming Indie Deserves to Find an Audience
[rwp_box_recap id="0"]
Now open in select cities, the indie film Buffaloed is a great time at the theater. Those of us that have debt, and there are a lot of us, maybe all of us, will relate to the goings-on here. Our hero Peg (Zoey Deutch), desperate to get herself out of her home in Buffalo from an early age, gets accepted to a college. Trying to pay for it, she applies her certain skills she possesses in, let's just say non-legal means. Eventually she ends up at a debt collecting service. The kind that buys your debt from medical bills or credit card companies and offers to settle it for you at a fraction of the price. She is really good at it, and tries to hit it big, all the while dealing with rival debt collectors (Jai Courtney) and her mother (Judy Greer), brother (Noah Reid), and the local ADA (Jermaine Fowler).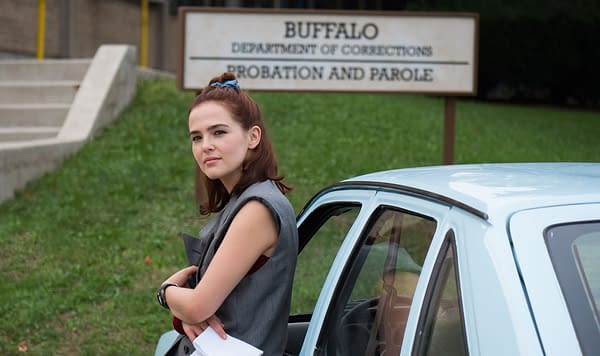 The Good
Deutch is phenomenal as Peg. This is her show right from the start, and she is more than up to the task. Hilarious, touching, and all-around a delight to watch in every moment she is on screen. She is supported by a wonderful cast, including maybe Jai Courtney in his best work in ages. Greer is great as the mom, there is a scene between her and Deutch towards the end of the film where she lays out some truths for Peg that is very moving. Buffaloed works so well because the cast clearly loves the material they are working with. Screenwriter Brian Sacca has a great feel for how the midwest lives and does a great job getting into these characters headspaces.
On top of all that, the movie just looks really damn good. Director Tanya Wexler and cinematographer Guy Godfree always seem to find the perfect lighting for every scene. They made me want to visit Buffalo, and that is no easy task. When you get this great combination of script, cast, and look, you want to hold on to it tightly and never let it go. Even the source material is very of the moment. There are some really interesting things about debt collection and predatory collection policies that are quite interesting touched upon here. It really is staggering if you sit here and think about it.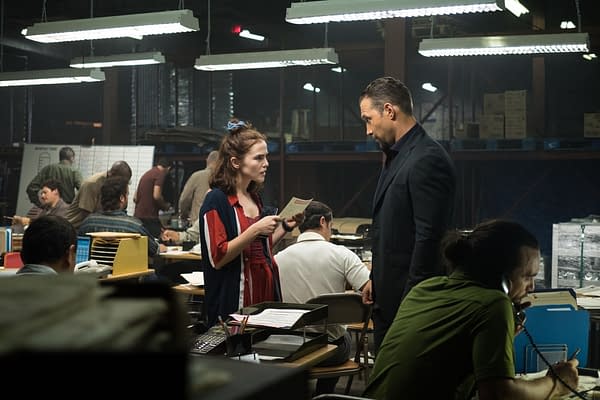 The Bad
If there is one complaint I can levy against Buffaloed, it is that the ending feels rushed and tacked on. Another 15 minutes and the film would have been pretty perfect. That is not to say they do not end things in a satisfying way, they do. There are just a few things that would have benefitted a little more than we were given. Other than that, smooth sailing ahead with this one.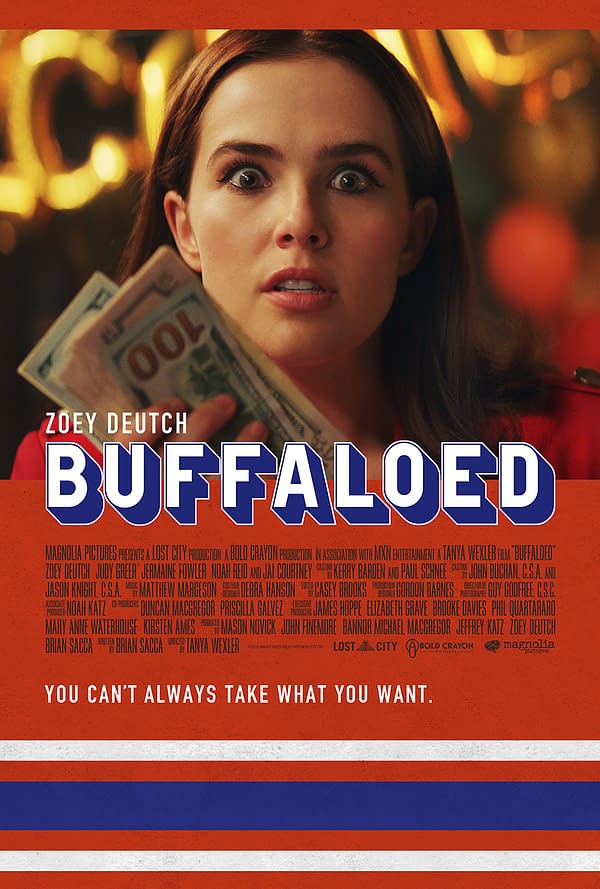 Buffaloed is one you should seek out. This will be one of the better comedies released this year, and if it is playing in a city near you, you should get to the theater and see it.