The cast of Quentin Tarantino's Once Upon a Time in Hollywood is looking like it's going to fill up its all star cast with even more people. The Hollywood Reporter is saying that Burt Reynolds is in talks to join the production. It is also being reported that Tarantino mainstays like Tim Roth, Kurt Russell, and Michael Madsen are all in talks to have small or cameo roles in the production.
In the movie, set in Los Angeles in 1969, Rick Dalton (DiCaprio), a former star of a Western TV series, and his longtime stunt double Cliff Booth (Pitt) are struggling to make it in a Hollywood they don't recognize anymore. But Rick has a very famous next-door neighbor…Sharon Tate.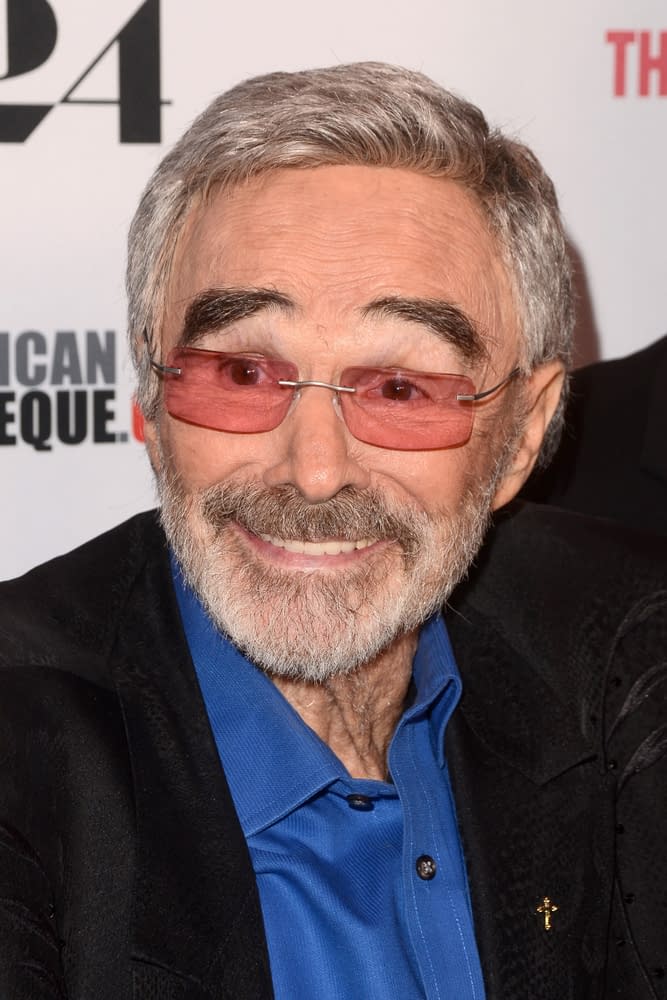 Tarantino and Leonardo DiCaprio spoke about the production as CinemaCon where we were told that this is one of the best scripts that Tarantino has ever done. The movie is still very early in production but it's going to be one of the movies to look at when 2019 rolls around.
A TV actor and his stunt double embark on an odyssey to make a name for themselves in the film industry during the Charles Manson murders in 1969 Los Angeles.
Once Upon a Time in Hollywood, directed by Quentin Tarantino, stars Margot Robbie, Leonardo DiCaprio, and Brad Pitt. It will be released on August 9, 2019.
Enjoyed this article? Share it!