We're still waiting for details, but YES, Captain Marvel had a featurette and some type of footage shown today at CineEurope.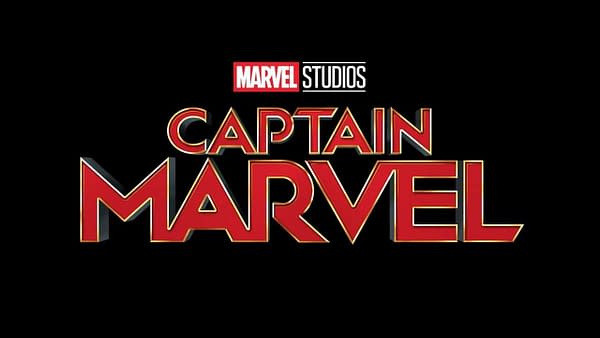 Posts are coming in via Twitter about whatever it was that was shown, so we'll be updating as they get posted.
[AHORA] el trailer de #CaptainMarvel HA SIDO EXHIBIDO EN LA #CineEurope2018 ! Ni bien se sepa algo más lo público. pic.twitter.com/HUgMVM4olB

— MarvelFlix (@MarvelFlix) June 13, 2018
Our excitable friends (who can blame them?) over at Captain Marvel News on Twitter were, of course, some of the first folks to tweet about the footage:
🚨 READ THESE WORDS:
" #CaptainMarvel is about to take the lead in the entire Marvel Cinematic Universe"
AAAAAAAA a FEATURETTE WAS SHOWN TODAY!

— ✨Captain Marvel News (@CaptMarvelNews) June 13, 2018
This post from Spanish account Marvel Flix says "What was shown of #CaptainMarvel was a behind the camera with cast and so forth," as translated from this tweet:
Lo que se mostró de #CaptainMarvel fue un detrás de cámara con elenco y demás. pic.twitter.com/jMCPV74rLD

— MarvelFlix (@MarvelFlix) June 13, 2018
The Hollywood Reporter had little to say, other than there was ALSO something shown from Avengers: 4:
From the Marvel Universe, celebrating its first 10 years (and a $16 billion box office haul), Kevin Feige served up some exclusive glimpses of the untitled fourth Avengers film, due for release in April 2019, alongside a special early look at Brie Larson as Captain Marvel, set to land in March 2019. Several scenes from Ant Man and the Wasp, reuniting Paul Rudd with Evangeline Lilly alongside Marvel newcomer Hannah John-Kamen as new adversary Ghost, were also shown three weeks ahead of its launch July 6.
There was also this tweet from Marvel Flix with an image that may or may not be the official logo artwork for Avengers 4.
[AHORA]También se mostró el primer material de #Avengers4 en la #CineEurope2018 no se aún bien que se mostró. Se de algo confiable y subo pic.twitter.com/r3wOrvL6Wd

— MarvelFlix (@MarvelFlix) June 13, 2018
But no, the title for A4 wasn't revealed:
NO revelaron el título de #Avengers4 . Como dije tendremos que esperar al primer trailer de la cinta para conocer el nombre pic.twitter.com/EM7PnR3FoD

— MarvelFlix (@MarvelFlix) June 13, 2018
Early expectations are high for the Captain Marvel film starring Oscar-winning actress Brie Larson, and we're hoping for a glimpse of some footage before too long. With Marvel NOT doing a presentation in Hall H at SDCC this year, NYCC seems the most likely place for a trailer to drop.
Captain Marvel is expected to release on March 8th, 2019.
Enjoyed this article? Share it!