"Bill & Ted Face the Music" Casts Anthony Carrigan as Villain
San Dimas is going on a wild ride as Bill & Ted Face the Music has found a villain in Anthony Carrigan. Known for playing charismatic and devilishly ruthless villains in Barry and Gotham, Carrigan is slated to play a "relentless" antagonist.
The Hollywood Reporter speculates given his smooth and bald complexion, Carrigan could be playing Death Jr. Death was originally introduced in the second film of the franchise, Bogus Journey, played by William Sadler.
With Sadler set to reprise his role, it could make for an interesting dynamic since the Face the Music will have a strong focus on the character's children. Also reprising their roles as Bill S. Preston and Theodore "Ted" Logan are Alex Winter and Keanu Reeves, respectively. Joining the two will be their daughters, Thea Preston and Billie Logan, played by Samantha Weaving and Bridgette Lundy-Paine.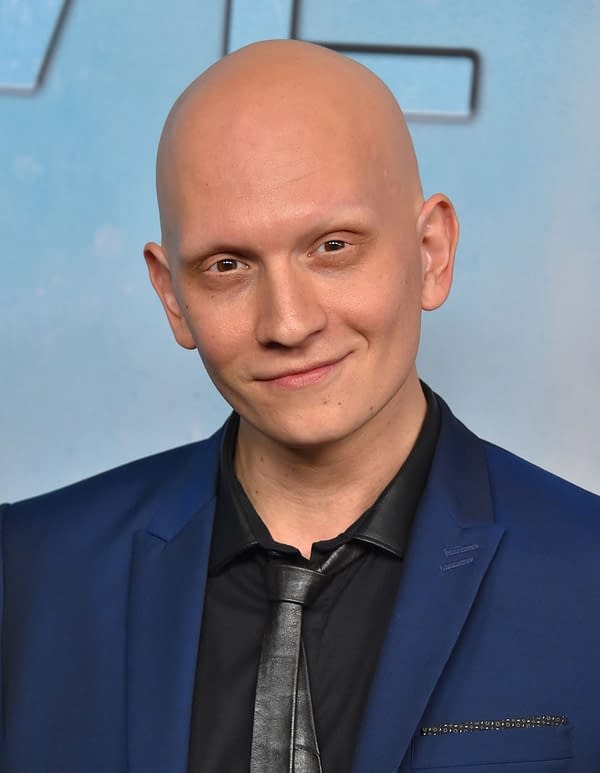 The original film, Bill & Ted's Excellent Adventure (1989) had the duo travel though time and collect historical figures in order to pass their history class project. Two years later, Bill & Ted's Bogus Journey saw the duo killed. Not content spending eternity in the afterlife, Bill and Ted rode alongside Death and attempted to do everything they could to restore their bodies in a race against time, and to confront the robot dopplegangers that killed them. They won the day, restoring their reputation in the process. Bill & Ted Face the Music has the pair at middle age with children looking for their career-defining song.
A visitor from the future tells best friends Bill and Ted that one of their songs can save life as we know it and bring harmony to the universe.
Directed by Dean Parisot (Galaxy Quest) and written by creators Chris Matheson and Ed Solomon), the film is currently under production for Orion Pictures.
Bill & Ted Face the Music is slated for release August 21st, 2020.