Castle of Horror: Halloween 2018 Sets A New Standard For Sequels
At last- we complete our 2018 Halloween Retrospective with the brand-new reboot movie Halloween. This is a long episode where we go deep into where this movie stands in context with the rest of the films, how it compares with Jamie Lee Curtis' last return, and more. This is a SPOILER-FILLED discussion, so be warned!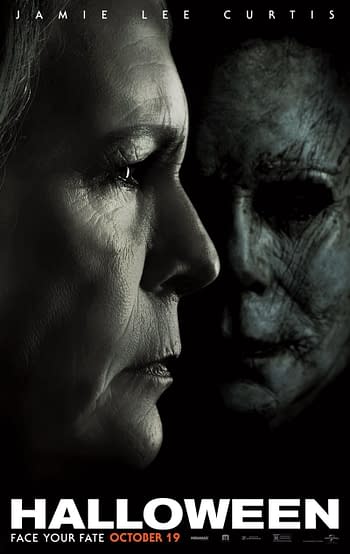 Listen here:
Listen on YouTube:
Check out the trailer:
Castle of Horror/Castle Talk Podcast:
Join us over on Facebook to chime in.
The show is hosted here. Get our RSS Feed. Subscribe at iTunes. Listen on Stitcher. Or on YouTube. Twitter: castleofhorrorp.
The Team: Hosted by Jason Henderson, co-author California Tiki and creator of the HarperTeen novel series Alex Van Helsing; Featuring Drew Edwards, creator of Halloween Man; Tony Salvaggio, lead singer of the band Deserts of Mars, lead guitarist of the band Rise from Fire, and co-creator of Clockwerx from Humanoids; attorney Julia Guzman of Guzman Immigration of Denver; and Jamie Bahr, lead singer and upright bassist of the rock and roll band Danger*Cakes.