CBS Cancels Under The Dome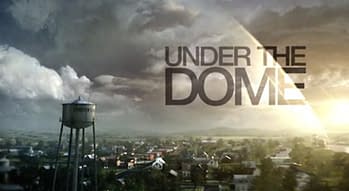 CBS announced today that the Dome in Chester's Mill will come down and its mysteries revealed during the series finale of Under the Dome on Thursday, Sept. 10. Based on Stephen King's bestselling novel, Under the Dome debuted Monday, June 24, 2013 and has been one of the most-watched shows on television for the past three summers.
In the series finale, when the Dome comes down, many questions about its origin and power will be answered, as two groups of residents engage in one final conflict that some won't survive.
[Source: CBS]