Channel 4 And XBox Entertainment Remaking Swedish Sci-Fi Drama Series Real Humans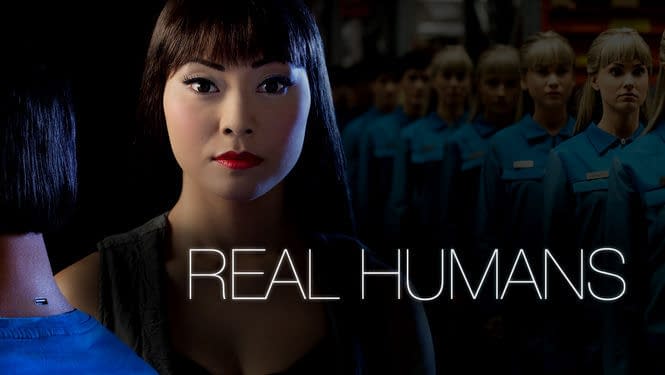 Channel 4 has partnered with XBox Entertainment on a new English-language remake of Swedish sci-fi drama Real Humans, which will just be called Humans in its new incarnation.
Kudos is the production company behind the new eight-part hourlong series, the same company that also made hits The Hour, Utopia and Broadchurch. The futuristic tale is set in a world where the latest gadget is an almost human robot called a Synth, which serves as a servant/butler. One family finds their lives turned upside down when their new Synth is holding a dangerous secret.
The show will film this summer in the UK, will air in 2015 on Channel 4 in the UK and on XBox in North America.
XBox has been jumping into the original programming pool of late, following in the footsteps of Amazon and Netflix. Their first original series, a documentary about the digital revolution in gaming, will premiere this summer.