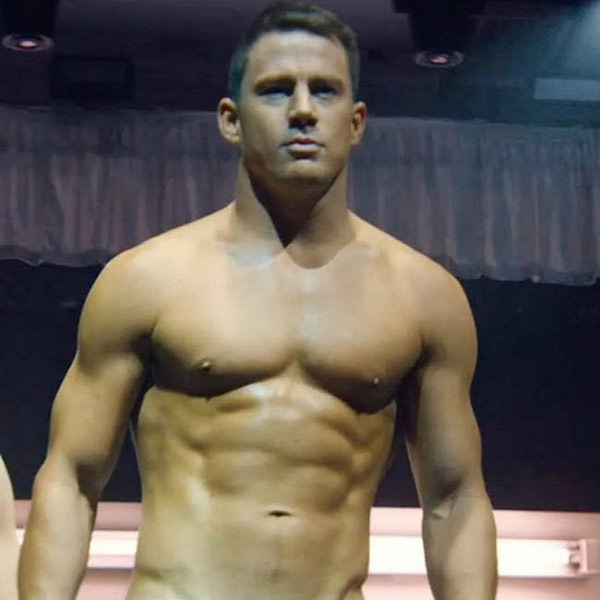 Long in development, that Gambit movie that has so far been little more than a twinkle in Channing Tatum's abs seems to be moving along into actual production. X-Men producer, screenwriter, and maybe-soon-to-be-director Simon Kinberg told comic book themed WWE superstars react to stuff website ComicBook.com that the film is in "active development" and could be "ready to go by the end of this year and shoot next year."
The idea for the film is a pet project of Tatum's, who will star in the film and is apparently a huge fan of the character, which is why it's a good thing he's pretty. Tatum actually had the idea to take a cult favorite X-Men character who was portrayed horrendously in X-Men Origins: Wolverine and branch him off into a successful solo movie before Ryan Reynolds released Deadpool and stole all the glory, but Reynolds beat Tatum to the punch. As a result, the two are believed to be mortal enemies to this day, and can never even be in the same room with each other, lest they be forced to tear off their shirts, rub baby oil all over their well developed chests and stomachs, and wrestle each other in glistening slow motion until one proves dominant over the other…
…
Oh, we're still doing an article here. Ahem.
It looks like Fox is taking the expansion of its X-Men superhero universe seriously, with Logan hitting theaters in March, New Mutants and, supposedly, an X-Men Apocalypse sequel codenamed X-Men Supernova in development this summer, plus a Deadpool sequel, plus an X-Force film, and also now Gambit. But don't ask about a new Fantastic Four film.