We have some great news for fans of the summer movie Atomic Blonde from last year. The movie starred Charlize Theron as a badass spy during the Cold War, and while it wasn't a huge hit, it did modestly well. If you were a fan, then you'll be happy to hear that during a Q&A at the San Francisco Film Festival (via IndieWire) Theron was asked about the movie and confirmed that they are working on a second film in the continuity.
"We're working on a sequel." Theron was also asked about Academy Award Winner Frances McDormand and her "inclusion rider" speech that she gave at the Oscars.
"Can I say how much I love that fucking woman?" said Theron. "She is my fucking hero. I sent her a pair of panties that day after she won, printed: 'Yeah, I'm a fucking woman.' She took that moment, realizing the climate we're in right now. It didn't feel politicized or obnoxious; it felt real and raw and truthful. It was a tricky thing to do. She unified us and has now changed the thought process, me included. For anyone who has a production company or is making films, we have to start thinking differently. We have to."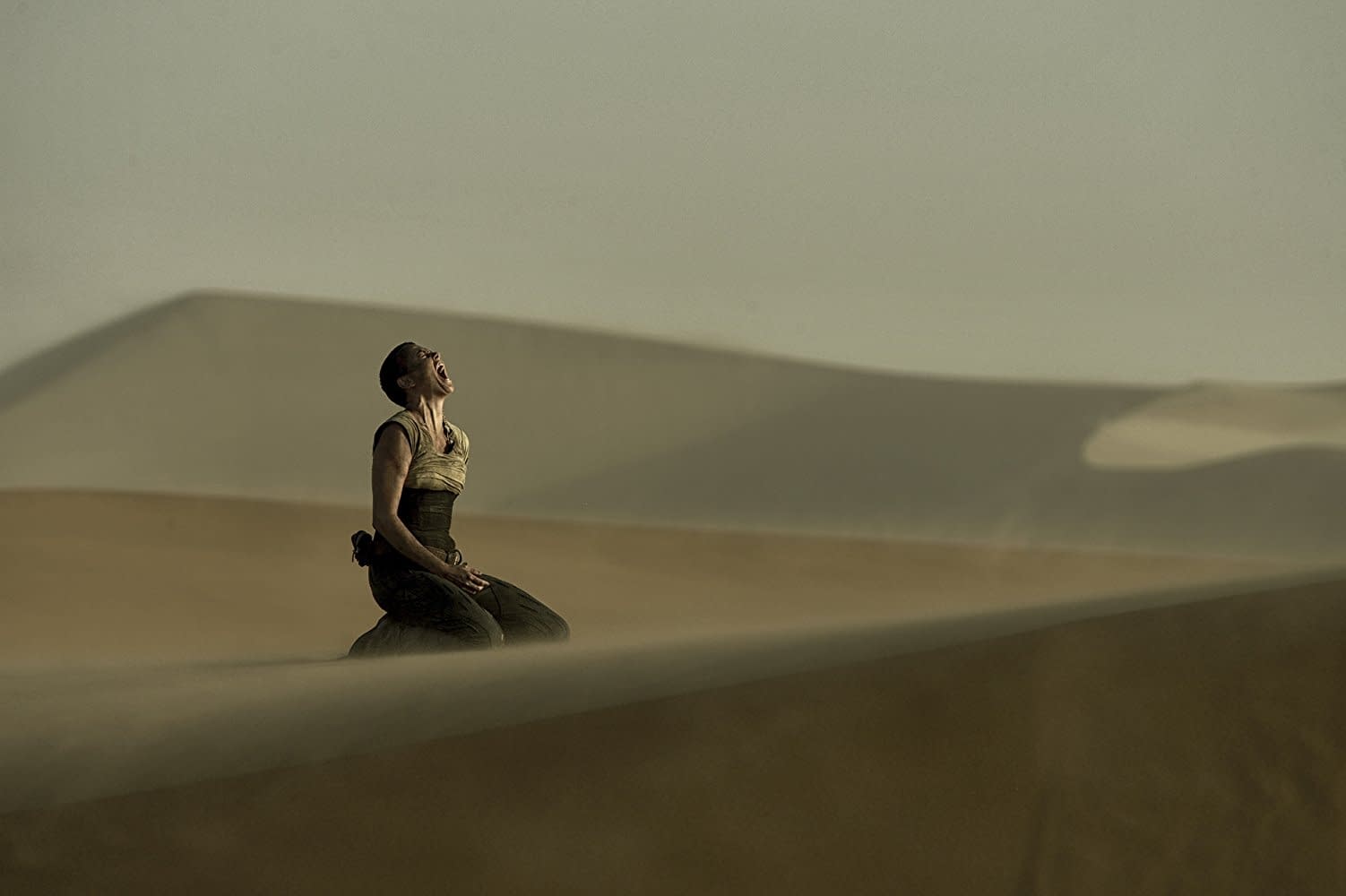 Finally, Theron revealed that the scream she let loose in Mad Max: Fury Road was not originally in the storyboards.
"It came out of a conversation I had with George about what was at stake, the agony of losing everything and what that looks like and feels like. Some directors will patiently listen to me and nothing will happen, but with George he heard what I said and he shot it. The weather in Namibia was brutal. We shot this entire scene with a skeleton crew of eight people, in a couple of takes. You are so lucky to have a moment as an actor where your environment is so powerful, all you have to do is put yourself in that space," she said. "I had been shooting that movie six months already, I was very tired, and I might not have had the greatest experience with my costar."
Theron's next movie is Tully, which is written by Diablo Cody, directed by Jason Reitman, and will be in theaters on May 4th.
Enjoyed this article? Share it!