Chris McKay Enters Negotiations for Dungeons & Dragons, but What About Nightwing?
We've all known that there was going to be some sort of Dungeons & Dragons movie coming to the big screen again. It's been announced, and then delayed, and then forgotten about — but it appears that they are really trying to get this one off of the ground. According to Variety director Chris McKay has entered negotiations to direct the Dungeons & Dragons movie.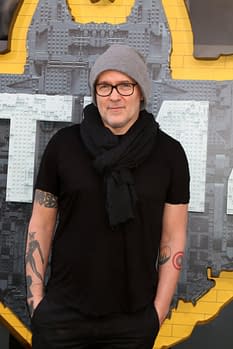 The film has been in development for some time but the lawsuit between Sweetpea Entertainment and Hasbro about ownership of sequel rights delayed progress. Once the settlement was finalized in 2015, Hasbro moved the project from Warner Bros. to Paramount and eventually to AllSpark after announcing the new studio.
McKay just came off the hugely successful The LEGO Batman Movie and is a producer on the sequel to The LEGO Movie. His name is also familiar to those tracking the roughly 1,263 movies that are in production in the DC Extended Universe; he the director of the announced Nightwing movie. Now we move more into the realm of rumor. According to The Tracking Board, when they reported on this development there was one small detail:
With Nightwing less of a priority for Warner Bros., McKay found himself with an open slot, and Paramount made a play for him to direct Dungeons & Dragons — an idea that the director has sparked to, according to sources.
So Nightwing might be one of those DC movies that's announced but never actually happens. There's so many right now it's almost hard to keep track of what's going to happen and what's going to get quietly canceled — but we'll keep you posted.