Christopher McQuarrie Comments on Possible Man of Steel 2
Christopher McQuarrie has done some amazing things with the Mission: Impossible franchise, and he's still getting questions about possibly continuing the Man Of Steel franchise with MI: Fallout star Henry Cavill.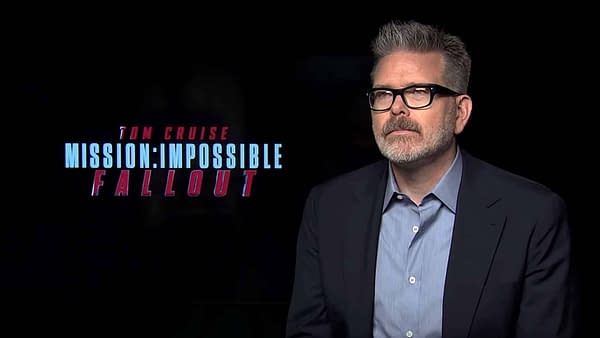 In an interview with our friends over at Collider (that took place during the press junket for MI: Fallout), McQuarrie spoke a bit about the possibility of the Superman sequel, and what it may be like, in large part to Cavill's desires for a more optimistic friend from another star:
""Many, many people have asked, many, many, many times. I had an awesome conversation with Henry Cavill about an awesome version of Superman while we were on set. You're sitting around of hours, waiting for stuff to be built so I can put Henry in it, and throw him off a cliff, or freeze him to death. And we talked about a really awesome version of Superman.

[That's] the movie Henry wants. There's a really, really beautiful version of that, and I honestly can't speak for the people who are responsible for making those decisions, except to say it's part of a giant corporate mechanism. I'm one guy. I can stand up and turn around, turn my back to you instantly, a giant corporation that's in the middle of a merger with another giant corporation is an aircraft carrier in a broom closet being asked to turn around. Part of my job, and what's made my being a director so much more easy in this business, was ultimately coming to terms with the fact that the people that I'm sitting across from have much bigger problems than I do. They just do. And I sympathize with those problems, 'cause before I used to just view them as incredibly obtuse, and they don't know what movies are about. Of course they do. They all love movies.

So I just sit quietly off to the side, and people say, 'Hey, would you make Superman?' And I just keep responding, 'Well, they know where to find me. They know where to call me,' but I don't expect the phone to ring. I don't expect that to happen."
Hey Warner Bros., there you go.