#CinemaCon2018- New Ant-Man and Wasp Poster Before Disney Presentation
A new Ant-Man and Wasp poster has been spotted outside the Disney presentation at CinemaCon this morning by BC Ace Reporter Kaitlyn Booth. The poster shows the heroes shrinking (or enlarging depending on your prospective) and is a nice compliment to the first poster where they were the size of…well ants.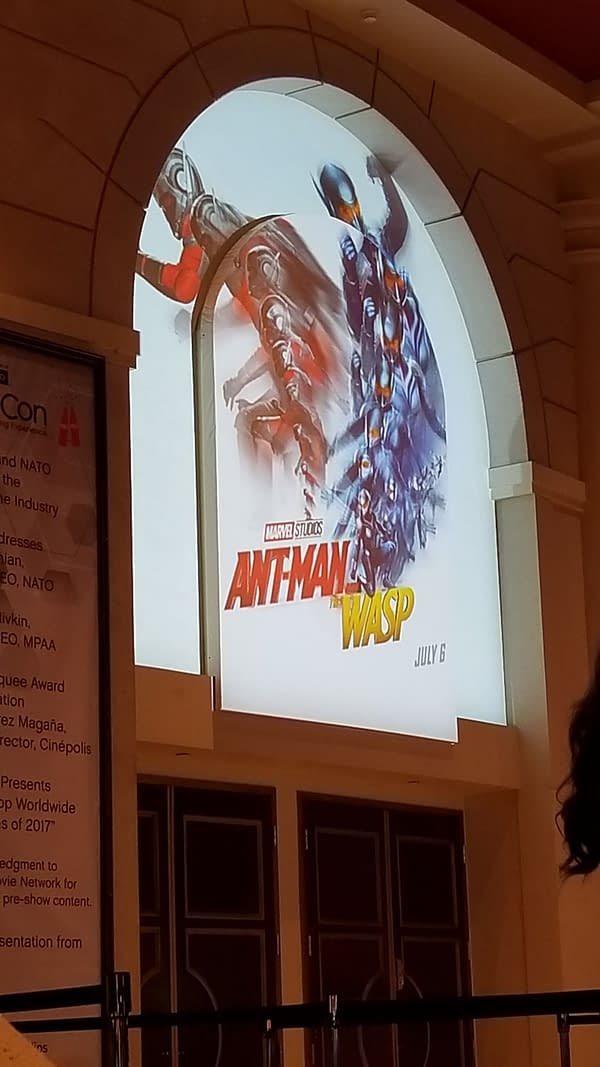 Keep it locked here all day for Kaitlyn's coverage from the Disney presentation and all coverage of the event itself!