Jurassic World: Fallen Kingdom hasn't come out yet but Universal Pictures has already decided that they are going to make a third movie. We have a writer with Emily Carmichael, a June 2021 release date, and director Colin Trevorrow is coming back to the direct the third installment. Trevorrow recently spoke to Entertainment Weekly about executive producer Steven Spielberg asking him to direct the third movie.
"Steven Spielberg asked me [to direct], and when he asks you, what can I tell you, man? In all honesty, over my past few years, I've grown to love and cherish the value of the gift that I've been given with this franchise."
He's remaining tight lipped about the fates of characters like Claire and Owen and whether or not they'll have a role to play in the third movie but he did drop a hint that there are people we're about to meet that will have a big impact on the third movie.
"But there's other characters who we'll meet in Fallen Kingdom you'll realize are major characters."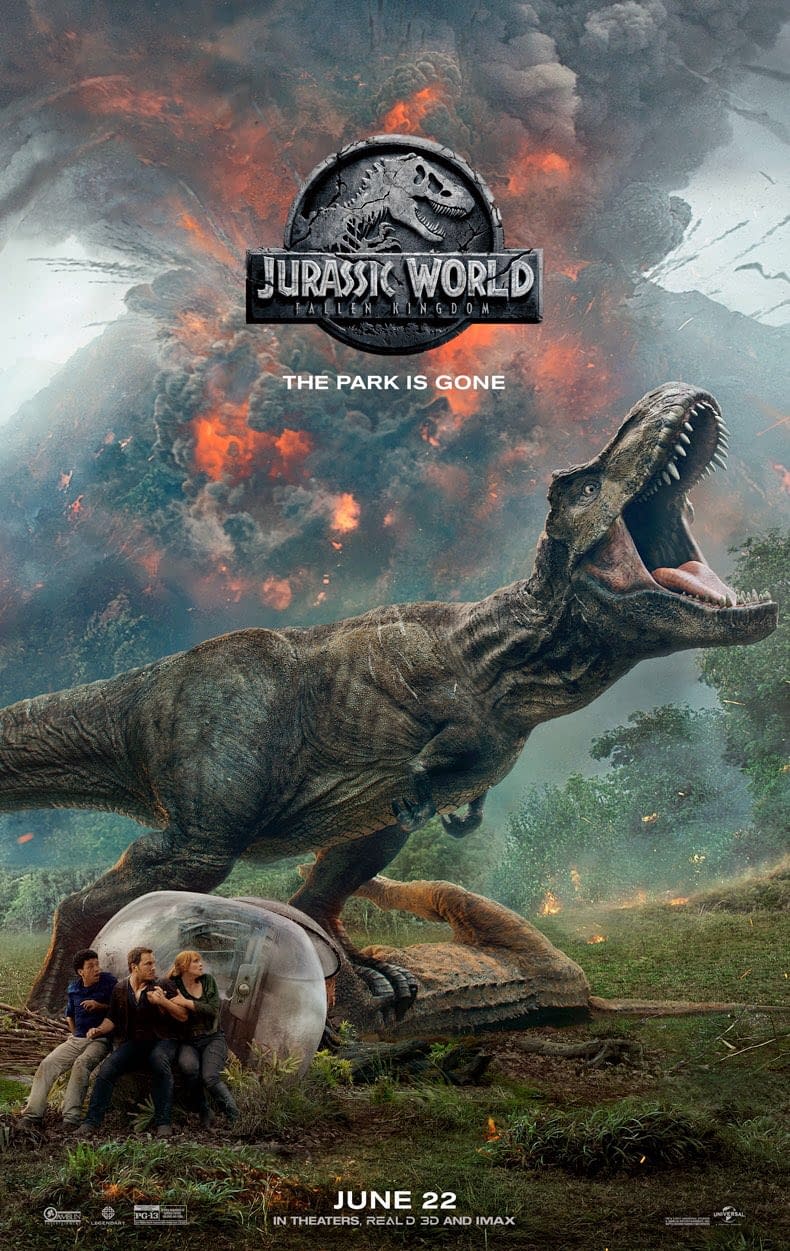 Finally, Trevorrow gave what is essentially an elevator pitch for the entire series saying that the third one is going to lean heavily into the "science" part of the universe.
"If I could contextualize each film, I would say Jurassic World was an action adventure, Fallen Kingdom is kind of a horror suspense film, and Jurassic World 3 will be a science thriller in the same way that Jurassic Park was."
So it sounds like the third movie could be going back towards the roots of the series which is fine if that's how they want to end it. We still need to see if the second one works out first but the Jurassic World 3 does have a June 21, 2021 release date.
Summary: When the island's dormant volcano begins roaring to life, Owen and Claire mount a campaign to rescue the remaining dinosaurs from this extinction-level event.
Jurassic World: Fallen Kingdom, directed by J.A. Bayona, stars Jeff Goldblum, Chris Pratt, Bryce Dallas Howard, Toby Jones, James Cromwell, Ted Levine, Geraldine Chaplin, Rafe Spall, B.D. Wong, and Justice Smith. It will be released on June 22nd.
Enjoyed this article? Share it!