First Concept Art For Judge Dredd: Mega-City One
IGN has released some concept art for the Judge Dredd: Mega-City One television show and it looks awesome:
"The first, 'Democracy March', shows the suspended streets packed with people amidst the Mega-City skyline (including the Statue of Liberty). The title may well be a reference to the events of 'America', one of the Judge Dredd comic series' most well-loved storylines, which tackled some incredibly heavy themes, and saw a major change in Dredd's depiction."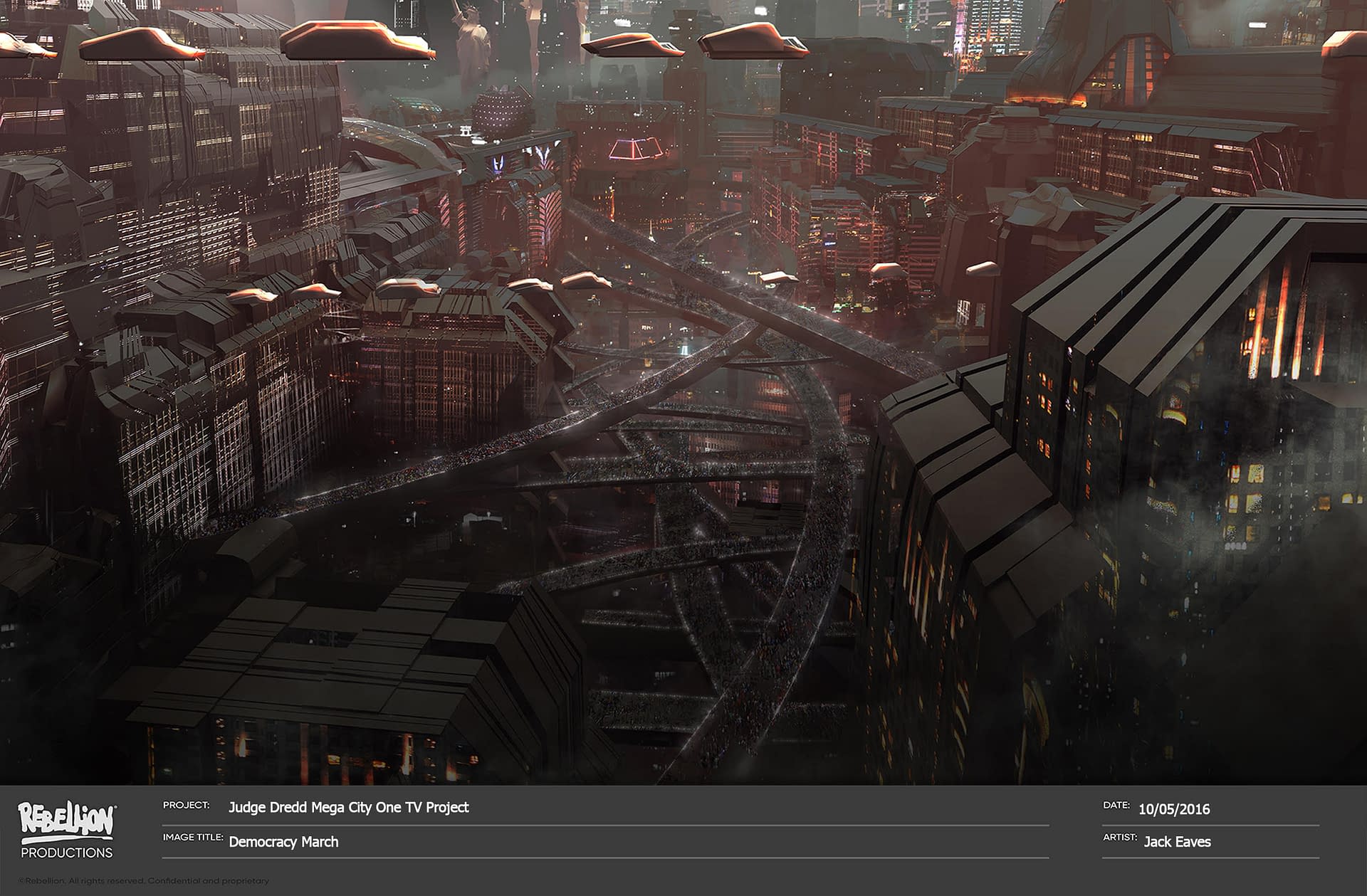 "The second piece of art, 'Lowlife Arrival', shows the deepest levels of Mega-City One. The original 'Low Life' comic storyline followed Judges operating in Mega-City One's slums, and those imposing headlights might well show them turning up to do the same." We know that the producers and Karl Urban are talking about a possible role for Urban. This concept art is from late last year, so this show has been in development for awhile. It doesn't have a network yet, but the current rumors are suggesting something like Netflix. It's likely going to be two years until see the final production, but things appear to be moving along.