Report: Country Music Singer Jeff Jarrett Quickly Gaining Control Of TNA Wrestling Bleeding Cool has reported many times on the saga of pro wrestling organization TNA and attempts to take it over by aging musicians. First, there was Smashing Pumpkins vocalist Billy Corgan, who bailed the company out of some difficult financial straights and then tried to oust owner Dixie Carter and take control for himself. Corgan was thwarted when a court case determined that TNA was so bad at business for so long, it was impossible to tell whether it had gotten any worse since Corgan signed a contract giving him control if the company became insolvent. Despite all his rage, Corgan was still just a money mark in a cage, and his debt was eventually bought out by Anthem Sports and Entertainment, and Corgan moved on to whatever it is a washed up rock star does in 2017.
Anthem, it seems, was smart enough to evict Carter from power, and they've brought in original TNA co-founder Jeff Jarrett to help run things. Jarrett started his career as a country music vocalist, with the 1995 hit song "With My Baby Tonight."
Unfortunately, Jarrett's career took a nosedive when it was revealed that it was actually his roadie, Jesse James, who sang the song. Jarrett, it turns out, didn't even know how to play the guitar, though he still frequently carried it around with him in order to hit people with. Though Jarrett was originally reported to have little creative control, a new report from Dave Meltzer on his Wrestling Observer Radio show claims that Jarrett is basically running the company now.
But this being TNA, that doesn't mean all is well. Meltzer also reports that Jarrett is unhappy with Anthem, who aren't willing to spend a lot of money on the wrestling promotion. For all her flaws, Dixie Carter was at least the daughter of Texas billionaire Robert W. Carter, and a money mark herself, willing to sink untold sums of money into the failing promotion. Having someone who actually knows about business holding the purse strings must be very jarring for TNA, but hopefully under Jarrett's leadership, the company will be able to come up with the sort of exciting new ideas that Jarrett is famous for, such as making Jeff Jarrett the TNA champion.
We'll keep you posted, of course.
---
---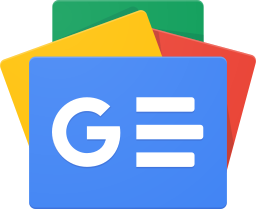 Stay up-to-date and support the site by following Bleeding Cool on Google News today!