The Culmination of 10 Years and 22 Films, 'Avengers: Endgame' [SPOILER FREE]
Yes, we know there have been several Avengers: Endgame spoiler-free reviews already this week, and you'll probably get at least two more from us here at Bleeding Cool. We just REALLY want to talk about the film, but also DON'T want to be that friend who inadvertently ruins the experience for you.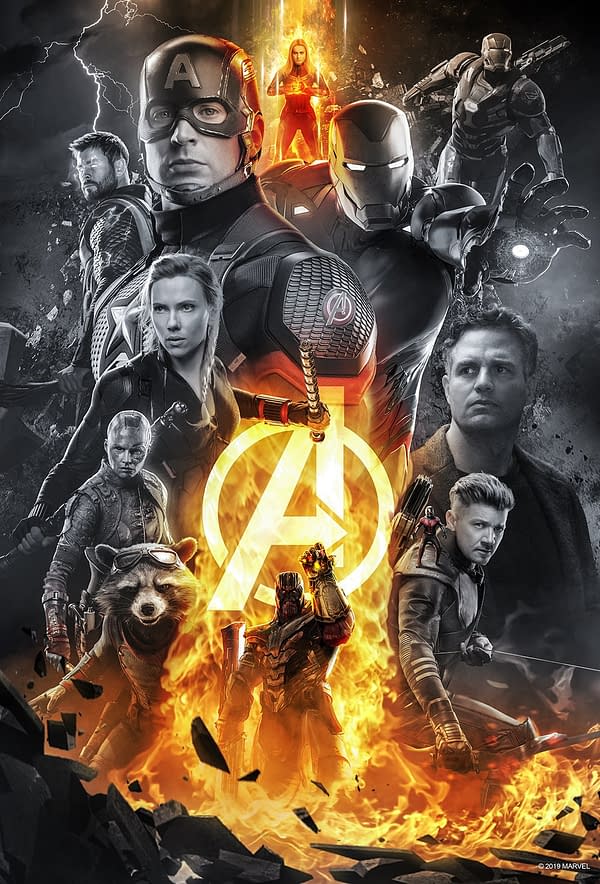 So how does one talk about arguably the biggest movie in history without SPOILING ANYTHING. We say in history because already, the pre-ticket sales have shattered any existing records, and we're seeing reports of something like almost 4,000 completely sold-out showtimes across the country, and an astounding $107 million in China (a new record). Avengers: Endgame isn't JUST the 22nd Marvel Studios live-action superhero film, it's the 22nd piece of a giant cosmic puzzle that we're completing this April 26th. We knew this one was going to be…something. But what KIND of something? We expected tears and confusion, and maybe a bit of closure in some areas that we've seen unfold across Avengers: Infinity War and the multitude of other titles in the MCU.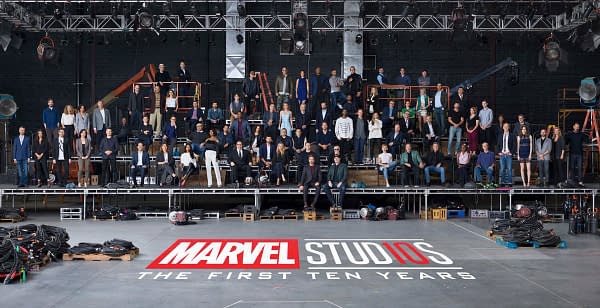 We've been with these heroes from the start; from Jon Favreau's most wonderful kickoff of bringing these funny paper characters to life. His was the vision that launched a shared-universe, his fight gave us Robert Downey Jr. as freaking Iron Man in an age when studios didn't think RBJr. could DO it. Which of course make us think back to all those wonderful casting stories we've heard about the MCU. We CAN tell you that things come full circle in a poetic end from that 2008 film. Obviously this isn't the END-end of the MCU, as Spider-Man: Far From Home hits this July, and there are reportedly more than a few titles kicking around in the Phase 4 timeline…but this was most certainly the end of the beginning.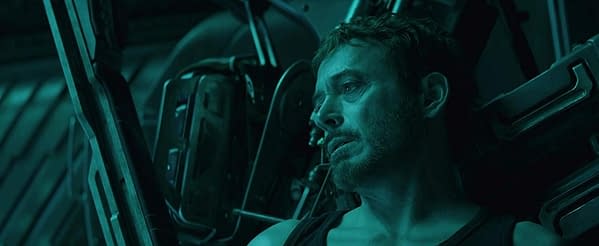 What we weren't expecting was the sense of shared relief. The kind where a great task has been completed, an experience has ended, and the entire planet will know the same feeling at the end of the 3 hour 58 second film. (No, there aren't any mid-credit or post-credits scenes.) Yes, the plot and action do drag in a scene or two, but this is largely forgiven when you think about the sheer number of moving pieces and characters involved. Just how The Russo Brothers managed everything in Stephen McFeely's and Christopher Markus's script is a superhero feat all on it's own. The laughs are few and far between for an MCU title, but they are a welcome balance, as all things should be.
That's not to say it doesn't f**king hurt this time, because it does, BOYHOWDY it does. Just when you thought you were over moments in Infinity War….here comes Endgame. Trying to explain just how much hurt you'll experience is like trying to prepare a child for something they don't really understand yet. There will be pain, there will be loss, but there will also be the promise of a new future. Oddly enough, a sense of renewed hope as well. Do NOT spoil the movie, comic karma is a thing and it WILL come back to get you, eventually.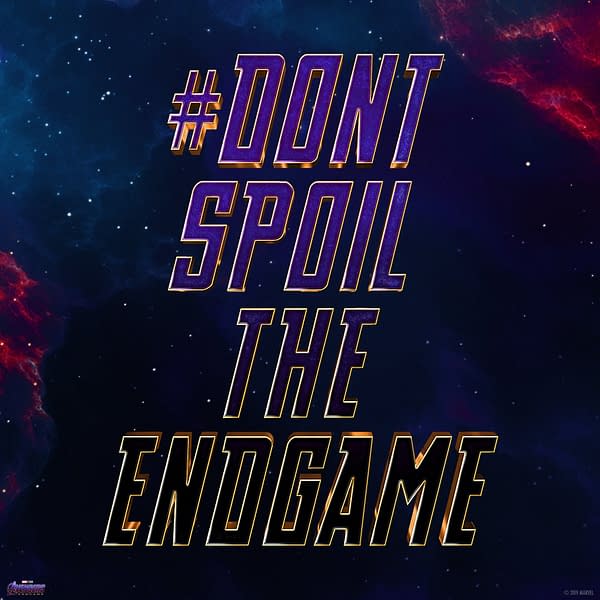 You can count on a full review from us next week, after we've all had our Endgame experience, and then we'll talk about it. Together. Whatever it takes.